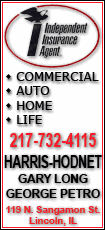 It was the first time any show has beaten "American Idol" since May 2004, when a special Monday edition was topped by NBC's "Fear Factor." With the exception of one "Idol Gives Back" special in 2008, it was the least-seen episode of "American Idol" since 2003.
Even before the Olympics started, NBC was referring to the night as its "white hot Wednesday." The network heavily promoted Vonn, White and Davis leading to the games, and each won a gold medal.
Still, it was a startling turnaround from just the night before, when "Idol" beat the Olympics by nearly 4 million viewers.
"If anything, it's a testimony to the power of network television," said Marc Berman, an analyst for Media Week. "You had two shows in one hour reaching about 50 million people."
Fox had no comment on the ratings, although its executives pointed out privately that 18 million viewers still puts it in the top tier of entertainment programs broadcast this year.
"This is very good news for NBC," Berman said. "Anyone who may think that 'American Idol' is in trouble, it's not in trouble. It faced the Olympics."