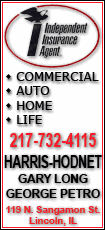 Producers and songwriters Wayne Haun and Jason Ingram were next with seven when nominations in 23 of 43 categories for the gospel and Christian music awards were announced Thursday in Nashville by the Gospel Music Association. The 41st annual Dove Awards will be held April 21 at the Grand Ole Opry House.
Jars of Clay, Skillet and Crabb are artist of the year nominees, along with Casting Crowns, Francesca Battistelli, Mary Mary and TobyMac, the only previous winner nominated.
"Well, I don't know how that happened," said Crabb, a four-time winner with The Crabb Family. "I'm really humbled by the whole experience. This is my first year of coming out as a solo artist."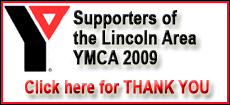 Casting Crowns, a five-time winner of group of the year, again leads that field along with Jars of Clay, Skillet, Gaither Vocal Band, Hezekiah Walker & The Love Fellowship Crusade Choir, Needtobreathe and Tenth Avenue North, last year's new artist award winner.
Natalie Grant returns in the female vocalist category, which she has won four times in a row, and 2009 male vocalist winner Brandon Heath is nominated for that award again.
Heath said it was an adjustment, being nominated as a vocalist instead of a songwriter.
"I've really had time to think about what does it mean to be a male vocalist," he said. "It's not necessarily about singing. It's about representing something, and I think being a voice for the voiceless. I've always thought of myself as a songwriter, so being nominated as a vocalist is kind of humorous but also I take it in stride and with great honor. So, so be it."