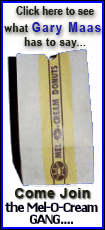 Vice Foreign Minister Cui Tiankai summoned U.S. Ambassador Jon Huntsman to lodge a "solemn representation" over Thursday's meeting at the White House, which Beijing called an interference in Chinese domestic affairs.
"The behavior of the U.S. side seriously interferes in China's internal politics, seriously hurts the national feelings of the Chinese people and seriously harms U.S.-China relations," a Foreign Ministry statement said, quoting spokesman Ma Zhaoxu.
The meeting was seen as another test of rocky ties between Beijing and Washington, strained in recent weeks by issues ranging from Taiwan arms sales to cyber-spying allegations.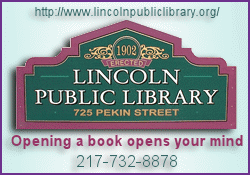 But the Foreign Ministry protest echoed Beijing's response to previous U.S. presidential meetings with the exiled Tibetan Buddhist leader and does not necessarily reflect a serious breach in ties. The White House gave the Dalai Lama relatively low-profile treatment, staging the meeting in the Map Room, a less prominent venue than the Oval Office. And despite recent diplomatic spats with Washington, Beijing also wants to maintain healthy relations.
Ma's statement said China demands "the U.S. side seriously consider China's stance, immediately adopt measures to wipe out the baneful impact and stop conniving and supporting anti-China separatist forces that seek Tibet independence."
China accuses the Dalai Lama of seeking to remove Tibet from Chinese rule and objects strongly to all contact between him and overseas leaders.
The White House said Obama told the Dalai Lama that he backs the preservation of Tibet's culture and supports human rights for its people. He also gave encouragement to the Dalai Lama's request for talks with the Chinese government.
While the meeting was long expected, the administration had taken considerable measures to limit its impact on China-U.S. relations. Obama had declined to see the Dalai Lama during his Washington stay in October because it would have come before the president's November China visit.
There was no welcome fanfare on Thursday and Obama made no public comments, issuing only a brief statement through his spokesman. The White House banned reporters and TV cameras, distributing a single photo of the two leaders.
Meetings between the Dalai Lama and U.S. presidents became standard fare under former President George H.W. Bush nearly 20 years ago. But the choreography is always delicate and closely watched because of China's sensitivities.
The meeting came at a time when U.S.-Chinese relations are particularly raw, with China suspending military-to-military exchanges and warning of further retaliation over the Obama administration's approval of a multibillion-dollar arms sale to Taiwan, the self-governing democratic island that Beijing claims as its own.