Former colonial ruler France and the African Union both condemned Thursday's coup, when armed soldiers stormed the presidential palace in a hail of gunfire during broad daylight and kidnapped the country's strongman leader. The whereabouts of President Mamadou Tandja remained unknown Friday.
In a statement Friday, the junta calling itself the Supreme Council for the Restoration of Democracy said it was being led by Salou Djibo.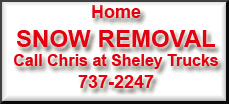 The junta has said it wants to turn Niger into "an example of democracy and of good governance." A diplomat in the region described the coup's leaders as being part of an army faction that is deeply disillusioned with Tandja for violating his constitutionally mandated term limit.
The country has become increasingly isolated since then, with the 15-nation regional bloc of West African states suspending Niger from its ranks and the U.S. government cutting off non-humanitarian aid and imposing travel restrictions on some government officials.
However, there are also fears that the military group could attempt to cling to power in Niger, as the junta in Guinea did following a December 2008 coup. The coup leader there first promised to hold elections in which he would not run, only to later suggest he may have changed his mind. Only a year later, he went into voluntarily exile after his aide-de-camp tried to assassinate him.
The African Union's top executive, Jean Ping, condemned the coup in Niger and said Friday that the AU "demands a quick return to constitutional order."
In Paris, French Foreign Ministry spokesman Bernard Valero said France "condemns any seizure of power by non-constitutional methods."
U.S. State Department spokesman P.J. Crowley said Tandja may have invited his own fate by "trying to extend his mandate in office."
Both the United States and ECOWAS have expressed our concerns about that, and obviously that may well have been an act on his behalf that precipitated this act today," Crowley said Thursday, while adding that the U.S. does not defend the violent takeover. ECOWAS is the regional bloc of 15 West African countries.
In their broadcast on state TV, the soldiers said the country was under a curfew and that all its borders have been sealed.
Even the private plane of the Senegalese foreign minister was prevented from landing in Niger by the army, said Senegalese government spokesman Bamba Ndiaye. The minister had been dispatched by Senegal's President Abdoulaye Wade, whom ECOWAS named as mediator for Niger's political crisis just days before.