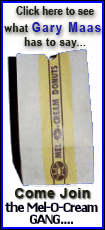 Golf's biggest star is to make his first public appearance Friday since he ran his SUV over a fire hydrant and into a tree outside his Florida home on Nov. 27, setting off a shocking and sordid sex scandal.
The setting for his return is decidedly friendly. It may be hard to remember the planet is watching.
Woods will speak to a small group of "friends, colleagues and close associates" in the Sunset Room on the second floor of the TPC Sawgrass, home of the PGA Tour. Just one video camera will broadcast the event and there will be no questions.
Once he's done, Woods apparently won't be sticking around much longer.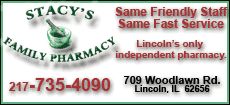 He is to return to therapy after he speaks about his infidelity and his future plans, according to a letter from PGA Tour commissioner Tim Finchem obtained by The Associated Press.
Finchem's letter to the PGA Tour policy board and other officials explained why Woods chose Friday to make his first public comments, which are to be televised live by the major networks.
Woods' statement comes during the Match Play Championship, sponsored by Accenture, the first company to drop Woods as a pitchman.
"As we understand it, Tiger's therapy called for a week's break at this time during which he has spent a few days with his children and then will make his statement before returning," Finchem said in the letter Thursday. "Accordingly, there was very little flexibility in the date for the announcement."
The letter shed no light on whether Woods plans to return to the tour anytime soon.
Ernie Els was among players who were upset to learn that Woods had chosen the week of a World Golf Championship for a public appearance that was sure to take attention away from the tournament. "It's selfish," Els told Golfweek magazine.
Finchem told reporters in Marana, Ariz., earlier this week that he didn't think Woods' appearance would undermine Accenture, and that Woods' handlers "have their own reasons for their schedule."
In the letter, he said the tour discussed the timing with Accenture and "they understand that the PGA Tour was not involved in determining the timing of the statement." Finchem also noted that Woods' comments would be over well before television coverage of the third round from Dove Mountain.
The PGA Tour made available its sprawling, Mediterranean-styled clubhouse for the announcement, and was helping set up adjacent ballrooms at the nearby Sawgrass Marriott for media, where they can watch Woods on closed-circuit TV. Finchem said in the letter that Woods' management asked for the facilities, and "we agreed as we would for any member of the PGA Tour."
No other PGA Tour player could command this kind of attention, though.
Woods is one of the most recognized athletes in the world. Television ratings double when he is in contention, which has happened a lot on his way to winning 71 times on the PGA Tour and 14 majors, four short of the record held by Jack Nicklaus.