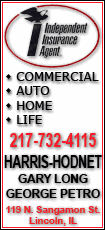 "Judges might not be the best people to determine whether they should recuse themselves from cases," said U.S. Rep. Hank Johnson, a Georgia Democrat who recently held a congressional hearing on the issue. "The failure of a judge to recuse himself or herself where the outcome is a miscarriage of justice should be taken very seriously."
A leading proposal in Congress would require that recusal motions be heard before a second judge, which is similar to what has been adopted by at least 21 states. Another idea, now used in at least 19 states, would give each side a "strike" mandating a judge step aside when there are questions about impartiality.
At the state level, a key concern is the influence of campaign cash received by elected judges. This was the core issue in last year's landmark U.S. Supreme Court ruling that state judges could be forced to step aside if one of their contributors has a stake in a case before them. California, Florida and Washington are among those making or contemplating new recusal rules involving campaign donations.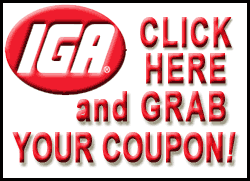 That ruling has no direct impact on federal judges, who are appointed for life and don't need to raise political cash. But it has stirred new debate about the federal recusal rules, which now revolve around this standard: people are entitled to a judge who is impartial and who appears to a "reasonable" observer as impartial.
U.S. judges often come to their jobs with complex financial dealings or ideological baggage that can raise questions of fairness, and frequently must navigate a politically charged Senate confirmation process that can dredge up deep-seated prejudices. They are required to step aside in five specific situations, including when they have a financial stake in a case, have a relative involved or when they've expressed an opinion about the merits.
But reality can be murky, and judges aren't accustomed to answering probing questions.
"Judges take an oath to be impartial. Some judges don't take umbrage when a lawyer questions their impartiality, but others do," said Charles Geyh, an Indiana University law professor who serves on an American Bar Association panel looking into judicial recusal rules. "They see it as a challenge to their integrity. It makes them angry and predisposes them not to take these things seriously."
The federal judiciary does have a committee on codes of conduct that receives about 1,000 requests for ethics advice each year including recusal issues, said U.S. Circuit Judge Margaret McKeown, the panel's chairwoman. She said about 100 formal, confidential advice letters are issued to judges each year.
"I personally field several hundred calls a year from judges," McKeown said. "In my view, judges want to do the right thing."
The ABA plans as early as next month to unveil a draft proposal for changes in judicial disqualification rules. A subcommittee of the House Judiciary Committee in December held its first hearing on the issue, but so far no consensus has emerged on legislation, according to committee aides.
"We're not here to poke a coequal branch of government in the eye," U.S. Rep. Howard Coble, R-N.C., a member of the Judiciary Committee, said at the hearing. "This doesn't mean that federal judges are entitled to a free pass."