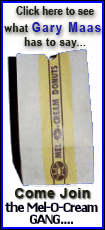 The Red Cross said the wife of A. Joseph Stack III planned to contact media and answer questions Friday, a day after law enforcement officials, speaking on condition of anonymity because the investigation was ongoing, said her husband apparently set fire to their house and posted his rambling screed on the Web before launching his suicide attack.
It was unclear what she might discuss.
"He didn't rant about anything," said Pam Parker, an Austin attorney whose husband played in a band with Stack. "He wasn't obsessed with the government or any of that. ... Not a loner, not off in a corner. He had friends and conversation and ordinary stuff."
But in the self-described "rant" dated Thursday and signed "Joe Stack (1956-2010)," the author fumed about the IRS and wrote, "Nothing changes unless there is a body count."
"I have had all I can stand," he wrote, adding: "I choose not to keep looking over my shoulder at `big brother' while he strips my carcass."
The pilot took off in a four-seat, single engine Piper PA-28 from an airport in Georgetown, about 30 miles from Austin. He flew low over the Austin skyline before plowing into the side of the hulking black-glass building just before 10 a.m. Flames shot from the building, windows exploded and terrified workers rushed to get out.
The Pentagon scrambled two F-16 fighter jets to patrol the skies over the burning building before it became clear it was the act of a lone pilot, and President Barack Obama was briefed.
"It felt like a bomb blew off," said Peggy Walker, an IRS revenue officer who was sitting at her desk. "The ceiling caved in and windows blew in. We got up and ran."
The entire outside of the second floor was gone on the side of the building where the plane hit. Support beams were bent inward. Venetian blinds dangled from blown-out windows, and large sections of the exterior were blackened with soot. It was not immediately clear if any tax records were destroyed.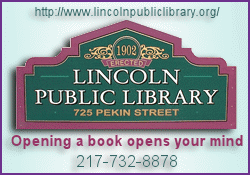 Emergency crews originally said people were missing inside the building, but later recovered two bodies. Austin Fire Department Battalion Chief Palmer Buck declined to discuss the identities of those found, but said authorities had now "accounted for everybody."
At least 13 other people were injured, with two initially reported in critical condition.
Austin Police Chief Art Acevedo said "heroic actions" by federal employees may explain why the death toll was so low.
Andrew Jacobson, an IRS revenue officer who was on the second floor when the plane hit with a "big whoomp" and then a second explosion, said about six people couldn't use the stairwell because of smoke and debris. He found a metal bar to break a window so the group could crawl out onto a concrete ledge, where they were rescued by firefighters. His bloody hands were bandaged.
The FBI launched an investigation and Rep. Michael McCaul, a Republican from Austin on the Homeland Security Committee, said the panel will take up the issue of how to better protect buildings from attacks with planes.
The tirade posted Thursday on a Web site registered in Stack's name began: "If you're reading this, you're no doubt asking yourself, `Why did this have to happen?'"