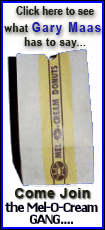 The attack apparently targeted Siraj Haqqani, a senior figure in an al-Qaida-linked network that is believed to use bases in Pakistan's northwest tribal region to plot and launch attacks on U.S. and other international forces across the border in Afghanistan.
Four people were killed when missiles struck a house on Thursday night in the Dande Darpa Khel of North Waziristan, two Pakistani intelligence officials told The Associated Press. One of the dead was Mohammed Haqqani, the brother of Siraj Haqqani, the officials said.
It was not immediately known if Siraj Haqqani was at the house at the time, and if he was, whether he was hit by the blast, they said.
A local commander of Pakistani Taliban in Mir Ali -- a town in North Waziristan- confirmed to The Associated Press that Mohammed Haqqani died in the missile attack with three of his associates on Thursday. A relative from Haqqani's family told AP his funeral was held near Miram Shah, the main town in North Waziristan, and was attended by hundreds of residents and relatives.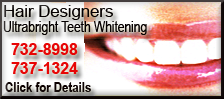 Both the intelligence officials and the Taliban commander spoke on condition of anonymity, saying they were not authorized to talk to media on the record. The relative also declined to be named because of the sensitivity of the information.
The strike at the heart of the Haqqani network comes close on the heels of a series of arrests -- including the capture of the Taliban No. 2 leader -- that together are being seen as the most significant blows in years to insurgents fighting U.S. and international troops in Afghanistan.
The Haqqani network is an autonomous militant group that nonetheless has ties to al-Qaida and technically pledges allegiance to Afghan Taliban chief Mullah Omar. The group also has a history of links to Pakistani intelligence that some suspect continue today.
The U.S. considers the network one of the biggest threats to its operations in Afghanistan, and has pressed Pakistan to move against the Haqqanis in their sanctuary in North Waziristan, a tribal region bordering Afghanistan. Pakistan has held off on any major operation, but may be aiding the U.S. missile campaign.
The network's leader, Jalaluddin Haqqani, was a respected commander and key U.S. and Pakistani ally in resisting the Soviet Union after its 1979 invasion of Afghanistan. In the 1980s and 1990s, Haqqani also hosted Saudi fighters including Osama bin Laden. That hospitality is believed to still extend to al-Qaida and other foreign fighters on both sides of the border.
Jalaluddin Haqqani, believed to be in his 60s or older, is said to be too ill to do much now, and his son Siraj is running the network. The group is alleged to make its money through kidnappings, extortion and other crime in at least three eastern Afghan provinces.