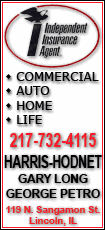 The battered nation's second-in-command told The Associated Press during a 40-minute interview that he has two immediate fears -- how the 1.2 million people living in Port-au-Prince's streets, hillsides and gullies will deal with the impending rainy season and the danger of political divisiveness.
"You have the feeling that everyone is trying to do his little part and accuse the other one of not doing his part," including Haitian politicians, international aid groups and the business community, Bellerive said. "Everyone is trying to create conflict when we have the same enemy right now: It's misery, it's disaster."
He had been prime minister for two months when the earthquake struck, having replaced a predecessor ousted mainly by senators from Preval's party.
Bellerive is the sixth person to hold the post of head of government and No. 2 to the president since 2004 in this politically unstable nation. Preval took power under a U.N.-sanctioned election after two years of a U.S.-backed interim government that filled the void following the 2004 ouster of President Jean-Bertrand Aristide.
As an economist whose prior responsibilities included coordinating international aid for this deeply poor nation, Bellerive said he understands criticism that Haiti's leaders didn't do enough to help in the days after the magnitude-7 earthquake killed 200,000 people and leveled 38 percent of the capital, including nearly every government ministry.
"Because we didn't have any administration we could not give the services the population is entitled to. So they say there isn't any government," he said.
Since the quake, Bellerive said, he has spent sleepless nights worrying about impending rains -- and their threat to cause landslides and floods that are constant killers in this Caribbean nation.
He said he has struggled to find solutions for those displaced by the quake. Most are still in the streets, trying to cope with poor sanitation and not enough food.
Then there is the potential for a constitutional storm.
A legislative election scheduled for this month has been canceled, threatening parliament's legitimacy. A presidential election planned for later in the year is also in question, with Preval's term expiring in 12 months.
In a country where peaceful transitions to power are rare, that could give opportunities to political rivals, Bellerive said.
"I am not asking for a truce, but I believe we have a serious problem that we have to face right now as a nation," he said. "The government is not able to resolve this situation alone."
Also on Thursday, U.N. humanitarian chief John Holmes called for improved coordination of relief efforts five weeks after the devastating quake, from a lack of shelter to rubble removal and sanitation.