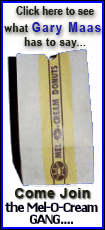 Rubio is well on his way in his effort against Florida Gov. Charlie Crist and easily made more out of his visit Thursday to the Conservative Political Action Conference. He was clearly the star, delivering the opening speech of the event to more than 3,000 people.
Hayworth, who this month entered the Republican primary against Arizona Sen. John McCain, had a less prominent role, speaking on a panel about First Amendment rights. But he, too, got rousing applause from a smaller crowd of about 200 when he was introduced as a candidate challenging McCain, the GOP's presidential nominee in 2008.
He used his brief time to denounce McCain for writing a law to limit how campaigns are financed -- an effort that was set back last month when the Supreme Court ruled that corporations and unions can spend unlimited amounts on supporting or opposing candidates.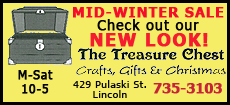 Rubio has gained national attention by erasing Crist's enormous lead in early polls with a message about conservative principles and repeatedly reminding people that the governor literally embraced President Barack Obama while campaigning for passage of the $787 billion federal stimulus package.
A smooth, polished speaker, Rubio was a hit at the gathering. He was tailed by the news media and stopped often by excited supporters. He posed for scores of pictures. There was a lot of enthusiasm for the candidate that many scoffed at last May when he decided to challenge Crist. He's clearly enjoying himself here.
"It's fun, but it's even more fun because of what it's about," said the former Florida House speaker, the son of Cuban immigrants. "It's not me, it's the message, and I'm just blessed to be a messenger for a much bigger thing than any of us individually. To me it's just fun to be a part of what I think is this national movement that is going to help this country re-embrace the things that made it great."
Crist is backed by top Washington Republicans, including Sen. John Cornyn of Texas, who chairs the committee that helps elect Republicans to the Senate. Last summer, the Republican establishment tried forcing Rubio out of the race. At the time, Rubio was far behind Crist in the polls, struggling to raise money and losing staff.
Since then, he's been talked up by conservatives like Rush Limbaugh, South Carolina Sen. Jim DeMint, former Arkansas Gov. Mike Huckabee and Karl Rove, who was former President George W. Bush's top political adviser. Crist was once raising nearly $13 for every $1 given to Rubio. The last fundraising quarter, Crist raised $2 million and Rubio nearly matched it with $1.75 million.
At one time trailing Crist by 46 percentage points in a Quinnipiac University poll, Rubio moved ahead in that poll last month, with support from 47 percent of Republican voters to Crist's 44 percent.
"When I endorsed him ... , the Washington establishment laughed him off. Well they're not laughing now," DeMint told the CPAC crowd.