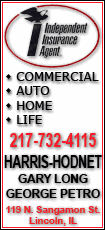 "We do not quit," Obama said in aligning himself ever closer with Democratic Sen. Michael Bennet, still new on the Senate scene and now fighting a challenge in his own party.
Clinging to every Senate seat he can, Obama was aiming to persuade not just those attending a fundraiser in Denver's Fillmore Auditorium but voters nationwide, as an anti-incumbent fever rages. The president used his speech at the Fillmore, and at another for Bennet later in the evening, to rail against a cultural of "falsehoods and exaggerations and slash and burn politics."
"Michael and I, we don't have time for that nonsense," the president said. "We're going to keep doing everything in our power to turn this economy around."
Obama's political involvement -- even in Democratic-vs.-Democratic primary fights -- comes as the Democrats' command of the Senate grows shakier, jeopardizing the president's agenda. The tide of change that Obama rode to office is threatening to slam against his own party.
Bennet, a former Denver schools chief who was appointed to the Senate job a year ago, finds himself facing an intraparty challenge from former state House Speaker Andrew Romanoff. Obama's dash into Denver raised between $650,000 to $700,000 for Bennet and other Democratic campaigns, along with a dose of presidential capital the White House hopes would sway voters.
Obama was heading later Thursday to Las Vegas to bolster Senate Majority Leader Harry Reid and headline a private, million-dollar fundraiser for the Democratic National Committee. The Nevada lawmaker is a major target for Republicans in November.
The president made time for a political trip even as he juggled a visit to the White House from the Dalai Lama and monitored the investigation into a plane crash in Austin, Texas.
The trip has a public agenda too -- a Las Vegas town hall on the economy Friday and an Obama speech to the business leaders of that city. But the political element is a big driver of a visit that will mostly be at taxpayer expense.
Working to align himself with voter anger at politicians, Obama said the workers and families don't care which party scores the most political points in the daily partisan combat in the nation's capital.
"They're interested in, how are we going to help them find a job when they've only known one trade in their whole life, how are they going to send their kids to college, how are they going to pay the bills if they get sick, how are they going to retire when their savings are so beat up, and who if anybody is going to confront the real problems that touch their lives," he said. "That's why we are not going to quit. We do not quit."
Democrats took a huge hit when Republican Scott Brown won a Senate seat in Massachusetts last month, dropping their effective majority to 59 votes, one shy of the number they need to overcome Republican delay maneuvers on bills. Retirements are taking a toll too, including the news just this week that Indiana Sen. Evan Bayh will not seek re-election.