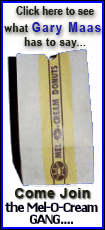 "President Obama, Nancy Pelosi, Harry Reid and their team have failed the American people, and that is why their majority will be out the door," Romney told a gathering of conservatives, a certain critical constituency in the upcoming Republican primary fight.
"When it comes to pinning blame, pin the tail on the donkeys," Romney quipped -- and this partisan crowd ate it up.
Conservatives attending the annual Conservative Political Action Conference also heartily cheered at several other points during Romney's speech. And they went wild when newly elected Sen. Scott Brown, R-Mass., made a surprise appearance to introduce Romney, whose advisers helped orchestrate Brown's upset victory last month.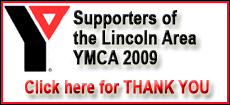 "He was the only one behind pushing me along to try to make a difference," Brown said of Romney, "one of the Republican Party's bright lights."
Brown, beloved by conservatives and "tea party" activists despite his moderate stances on social issues, brings Romney credibility with a constituency that had viewed the former governor skeptically during his failed 2008 bid for the GOP presidential nomination.
Noting as much, Romney said: "As a Massachusetts man, who, like my fellow Bay-staters, has over the years, been understandably regarded somewhat suspiciously in gatherings like this, let me take just a moment" to rejoice in Brown's victory.
Romney hasn't decided whether to run for president again but he's laying the groundwork. He's seen by observers as the most formidable Republican, given that he's run before and the GOP has a history of nominating the loser of the last nomination fight. He withdrew from the GOP fight two years ago before the same audience he spoke to Thursday, effectively ceding the nomination to John McCain.
Other potential 2012 candidates speaking to the conservative gathering this week include: Minnesota Gov. Tim Pawlenty, Indiana Rep. Mike Pence and former House Speaker Newt Gingrich.
In his speech, Romney praised former President George W. Bush, saying history will judge him kindly. "He kept us safe," Romney said.