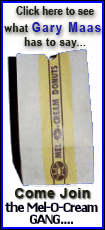 There were hugs and handshakes all around as the six Endeavour astronauts floated one by one out of the International Space Station, where they installed a stunning seven-window observation deck that gives astronauts unparalleled views of Earth. The hatches between the craft were then sealed in preparation for Friday night's undocking.
"We are really going to enjoy the view. I wish you guys could stay a little longer to partake in that view," the space station's skipper, Jeffrey Williams, told his shuttle friends.
"Yeah, it's tough to turn away from that window," shuttle commander George Zamka said of the atrium's domed centerpiece, the largest window ever launched into space.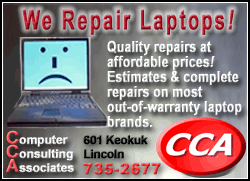 Each of the astronauts spent a few moments alone in the dome late Thursday, taking in what they described as amazing and stunning views of Earth.
"Arguably, mankind has been after this view for centuries, this perspective, this view of the world, and we finally have it," Zamka said.
"It culminates just about the assembly complete of the space station," Williams added.
The 11 space fliers teamed up over the past week to install the dome and a new room, called Tranquility, marking the last of the major space station building blocks. They finished some last-minute packing, then gathered for a ribbon-cutting ceremony on the eve of Endeavour's undocking.
Zamka presented a plaque to hang in the dome that contained four chips of moon rock and a stone retrieved from the top of Mt. Everest. A former astronaut carried the moon fragments to the top of Everest last spring.
The lunar chips were collected from the Sea of Tranquility during man's first moon landing in 1969. The chamber was named after that momentous achievement.
Zamka said the rocks will serve "as a reminder of man's reach and man's grit as they go out and explore."
Earlier Thursday, the two shuttle astronauts who swung open the window shutters on the observation deck for the first time Wednesday were rendered almost speechless when they gazed at the Earth 220 miles below.