No other PGA Tour player could command this kind of attention, though.
Woods is one of the most recognized athletes in the world. Television ratings double when he is in contention, which has happened a lot on his way to winning 71 times on the PGA Tour and 14 majors, four short of the record held by Jack Nicklaus.
No other athlete had such a spectacular fall. Accenture and AT&T have ended their endorsement contracts with him, and Woods has become the butt of jokes on everything from late shows to Disney performances.
In the hours leading up to his appearance, it already was shaping up as a major event.
Along with familiar faces, Woods' management team invited limited media.
"This is not a press conference," Mark Steinberg, Woods' agent, said on Wednesday.
Three wire services -- the AP, Reuters and Bloomberg -- were invited. The Golf Writers Association of America was offered a pool of three reporters, negotiated for six reporters, then its board of directors voted overwhelmingly not to participate.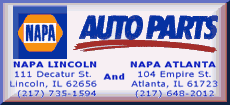 "I cannot stress how strongly our board felt that this should be open to all media and also for the opportunity to question Woods," said Vartan Kupelian, president of the 950-member group. "The position, simply put, is all or none. This is a major story of international scope. To limit the ability of journalists to attend, listen, see and question Woods goes against the grain of everything we believe."
The public hasn't had a clean look at Woods' face since photos Wednesday of him jogging in his neighborhood outside Orlando.
More pool photos were released on Thursday showing him hitting balls on the practice range; Woods never allowed his picture taken on the range last year when returning from knee surgery.
Far more compelling, however, will be the sound of his voice. Woods has not been heard in the 78 days since a magazine released a voicemail he allegedly left one of the women to whom he has been romantically linked, warning that Woods' wife might be calling.
Instead of going on "Oprah" or another national television show to break the ice, Woods essentially will be speaking to the lone camera allowed in the room. It will be televised via satellite.