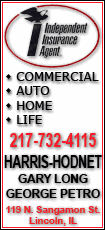 No wonder.
When the guy standing next to him is skating, the medals ceremony usually has a different soundtrack.
Lysacek became the first U.S. man to win the Olympic gold medal since Brian Boitano in 1988, shocking everyone -- including himself -- by upsetting defending champion Evgeni Plushenko on Thursday night. Plushenko, retired the past three years, returned with the sole purpose of making a little history of his own with a second straight gold medal.
"I saw that American flag go up," Lysacek said, "and I couldn't believe it was for me."
Someone else was thinking the same thing.
The last to skate, Plushenko held up both index fingers when he finished, as if to say, "Was there ever any question?" As it turned out, yes.
And it wasn't really that close.
When Plushenko's scores were posted, someone in the arena screamed, "Evan Lysacek has won the gold!" Backstage, surrounded by longtime coach Frank Carroll and pairs gold medalists Shen Xue and Zhao Hongbo, Lysacek threw back his head in disbelief and utter elation.
"I said to him, `My compliments, you are the Olympic champion,'" Carroll said.
An American man hadn't won a gold since the last time the games were in Canada -- the epic "Battle of the Brians." There was no catchy title this time, but the contest was no less riveting.
Lysacek, the reigning world champion, finished with a career-best 257.67, 1.31 ahead of the Russian. Daisuke Takahashi won the bronze, the first Japanese man to win a figure skating medal at the Olympic Games.
Johnny Weir was sixth and U.S. champ Jeremy Abbott rallied to finish ninth.
"I could have stood up there for hours and thought about every moment of training that I was thinking, 'God, what if one day?'" Lysacek said. "And it kept me going and it pushed me."
Someone handed Lysacek a U.S. flag to take on his victory lap as he left the medals podium, and he waved it a few times before twirling it above his head like a lasso. As he skated around the arena, he held a bouquet aloft in his right hand and clutched his gold medal in the left. No way anyone was going to take this away from him.
Especially not Plushenko.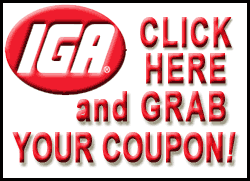 "I was positive that I won. But I suppose Evan needs a medal more than I do," Plushenko said through a translator. "Maybe it's because I already have one. But I have to share with you, two silver and one Olympic gold medal is not too bad."
Much had been made of Plushenko's transition scores, the mark given for the steps connecting the elements, as well as his other component scores -- think of the old artistic marks. But those didn't cost him the gold.
Lysacek edged Plushenko on the mark for their technical elements -- jumps, spins and footwork. That's the score where the three-time Olympic medalist and three-time world champion has pretty much made his trademark.
"Plushenko was brilliant in the jumping. He did some brilliant, very difficult things," Carroll said. "But if you think of his skating, he was very brilliant, then down. And very brilliant, then down. It was going in waves. Evan just sort of stayed in a straight line and kept going at a certain level from the start to the finish."
Even more surprising? Lysacek won without doing that so-called all-important quadruple jump.
"If the Olympic champion doesn't know how to jump a quad, I don't know," Plushenko said. "Now it's not men's figure skating, now it's dancing."
But Lysacek makes no apologies for what he does -- and doesn't -- do.