As Thursday's early leader, Vonn was the last of the top 30 skiers to do the slalom, a discipline that's toughest on her tender shin because of all the tight, back-and-forth turns through the gates.
With Riesch -- who happens to be Vonn's best pal, in addition to her biggest rival at the moment -- and Mancuso having raced already, and no one else having been close to perfect, Vonn figured that if she played things safe, a medal was a sure thing.
But she wasn't interested in merely any medal.
"She was definitely going for the gold, and when you do that you're taking chances," Thomas Vonn said. "We discussed a game plan prior to her going and we both agreed, 'Go for the gold. You're at the Olympics. That's where it's at.'"
Explained Vonn herself: "I definitely was risking."
It didn't work out. Instead, Riesch forgot about her admittedly nervous, error-strewn, eighth-place downhill finish Wednesday to complete Thursday's two runs in a total time of 2 minutes, 9.14 seconds.
"The information our coaches gave up to the start on the radio was just 'Attack.' Nothing else. Just 'Attack the course,'" said Riesch, who's at her first Olympics. "And so I knew, OK, there's no one having problems probably, and so, just 'Full gas.'"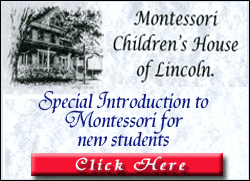 Mancuso was 0.94 seconds slower overall on a slope changed overnight to try to make things safer after a series of scary spills Wednesday. A machine was used to slice off part of the takeoff for the last jump, and the downhill course was shortened at the top to reduce the amount of speed racers would generate heading into the slickest section.
Sweden's Anja Paerson recovered from Wednesday's most frightening crash to take the bronze for her record-tying sixth career Olympic medal in Alpine skiing.
"In a word: amazing," U.S. women's coach Jim Tracy said. "That was a fall that probably would have taken 98 percent of the field out."
Vonn now will take Friday off, resting and treating her injury before Saturday's super-G, the third of her five events and the last in which she will be the outright favorite. She also is entered in the giant slalom and slalom next week.
All eyes were on Vonn in the run-up to the Olympics, and Mancuso acknowledged, "She deserved the attention." But she added: "I think that our ski team, in general, deserved a little more attention, because a lot of the media was all about Lindsey."
Now Mancuso is sure to see more and more of the spotlight, something she seems to enjoy -- as do other members of her rambunctious family.
Mancuso often dons a tiara after races, because, as she said, "It's just about celebrating your inner princess."
She's been promoting her new lingerie line called "Kiss My Tiara," and on the morning of the downhill race, family members were raising a ruckus in the back of a bus on the way to the course. Mancuso's sister, April, turned the trip into a promotional stunt, pulling down her tights to display a piece of the product line to fellow passengers, then bursting into laughter.
That same spunkiness characterizes Mancuso's skiing, particularly when the stakes are the biggest.
After tearing through her slalom run, punching gates out of the way, she celebrated by yelping and jumping and falling on her back, then kicking up her legs.
"I know that she felt like she was due a bit more interest. ... But it's hard being with a superstar like Lindsey, because Lindsey has won everything this year, and she deserves the attention she's got," said British skier Chemmy Alcott, a friend of Mancuso's. "It's hard for Julia, without the results recently, to compete with that. But I think that now, they've both earned their spot."