The Knicks acquired former scoring champion Tracy McGrady on Thursday in a three-team swap with the Houston Rockets and the Sacramento Kings. The deal left them on the verge of being able to offer two maximum salary contracts to the 2010 free agent class that could be headlined by James.
Amare Stoudemire could be in the market for one if he decides to leave Phoenix -- where he'll again finish the season after spending the weeks before the deadline atop the trade rumor mill.
"I've maintained that unless there was something out there that improved our team and put us in a lot better position moving forward, then we weren't going to do anything. And that was the case," Suns general manager Steve Kerr said.
Chicago, Washington and Sacramento all cleared enough salary in moves before the 3 p.m. EST deadline to be able to afford a max player, and the Los Angeles Clippers got close.
The Cavaliers gave James more reason to stay home. They acquired forward Antawn Jamison on Wednesday, a deal that could make the Eastern Conference leaders even stronger.
"We're trying to build a franchise that all players want to be a part of, that can have sustainable success and do things at a high level," general manager Danny Ferry said. "Clearly LeBron's an important player for Northeast Ohio, for Cleveland, for the Cavaliers. It's all ground in winning, too. Antawn can help us win. We're excited what he can bring to us over the next few years."
The Knicks can afford James and perhaps someone else in the class that could include Dwyane Wade and Chris Bosh.
By including Jared Jeffries in the deal for McGrady, whose $22.5 million contract expires after this season, the Knicks removed $6.9 million from next season's payroll and left them with about $32 million in salary cap space. Those top free agents would each earn a little more than $16.5 million in the first season of a max deal.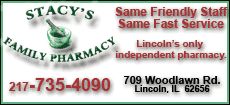 "Let's put it this way. I think this gives us flexibility. A lot of flexibility in a lot of different directions," Knicks president Donnie Walsh said. "I know everybody is focused on individual players, but we're not. We're focused on putting together the best team we can. So that takes a lot of different directions and we have a lot of time to figure out which way we're going to go, but it is a lot of cap space."
In the meantime, the Knicks hope McGrady can lead them into the playoff race. He's only played six games this season after returning from knee surgery, but is convinced he has plenty left.
"I can't wait to get back on the court to continue doing what I love to do," McGrady said in a statement on his Web site. "I am excited to be headed to New York and look forward to wearing a Knick uniform. I know that I can and will contribute to this organization. It's a dream to play in New York and there is nothing that compares to playing in the Garden."