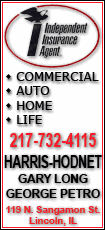 "I definitely was not unaware that some people already judge the fact we can't win because he's going to be a distraction," La Russa said before the National League Central champions' first workout for pitchers and catchers. "As far as I'm concerned, the question is: 'Is he a good enough hitting coach?'"
Even La Russa, a staunch supporter of McGwire through the years, hedges on this one.
"We'll see," he said.
If the hits fail to come in bunches for a team that fizzled late last season and then during a first-round playoff sweep by the Dodgers, La Russa is prepared for the fallout. The hire was his call, and La Russa said he didn't need anyone to play devil's advocate for a move bound to alienate some.
"I weighed all the pros and cons, and the pros overwhelmed the cons," La Russa said. "I think I was trusted by ownership and our front office that I would make the right judgment, and I would have been disappointed if I wasn't trusted.
"If it doesn't work, it's nobody's fault but mine," he said. "You think through it and you take your best shot."
McGwire's enthusiasm for the job has been evident. Last month, he flew to Austin, Texas, to spend two days working with Matt Holliday and Ryan Ludwick, and he's told hitters he'll be available day or night should they need him.
He vows to back up La Russa's leap of faith.
"It's going to be great," McGwire said. "The hours aren't going to bother me one bit. I'm going to enjoy that a lot."
McGwire turned down two previous opportunities to interview for hitting instructor jobs before saying yes to the Cardinals. The first was with Seattle not long after he retired following the 2001 season and the second was Colorado. La Russa issued yearly invitations for McGwire to be a part-time spring instructor but McGwire declined them all because he didn't feel he could make enough impact in a short time.
McGwire said he and his wife, Stephanie, deliberated about a week after La Russa offered the full-time job as the replacement for Hal McRae. The couple has two young sons and Stephanie is pregnant, but she is from the St. Louis area, making her husband's new job a homecoming of sorts.
"She knows how much I really enjoy teaching," McGwire said. "She's seen me do it the last five years during the offseason, and the thought of kids spending the whole summer with their cousins and grandparents, it's just all come together."
The biggest challenge figures to be working with all the hitters instead of just a few. Positive feedback from Holliday, Skip Schumaker and Brendan Ryan after working with Big Mac in the offseason will serve as a foundation.
Ludwick, too, has quickly become a believer.