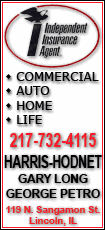 Skip Kevin Martin's foursome beat Sweden 7-3 in the morning session in a match shortened to nine ends. In the evening, Canada routed France 12-5, with the French throwing in the towel after eight ends in front of another enthusiastic crowd on the ice sheets at Vancouver Olympic Centre.
"They took the sheet for themselves," French skip Thomas Dufour said. "It was too tense to play normal curling. I need to keep my nerves and tension down. For me, it's exciting. I play curling for a long time. All players want to play Canada. We learn from every loss."
The Canadians scored five points in the fourth end, matching France's output for the entire match. Martin is now assured of achieving the first of his stated goals: He wanted to win four of Canada's first five games and seven overall in the nine games of group play.
"I really don't think anybody's going to go through this undefeated," Martin said. "We're getting to the stages where we wanted to be."
But now that he's won his first four, does he have to set a new goal?
"Then it's 5-0," he said with a laugh between the morning and evening sessions.
Canada was the only unbeaten team left in the men's draw after Switzerland lost 7-4 to Norway in the evening session. Norway and Switzerland are tied for second in the standings with Sweden, which beat China 6-5. The world champion British team rebounded from a morning loss to defeat Denmark 9-6.
In the morning session, Denmark edged the United States 7-6 in an extra end to keep the Americans winless and in sole possession of last place after four matches. Norway beat Germany 7-4, and Switzerland topped Britain 4-3.
The Canadians also stayed perfect in women's play, defeating Germany 6-5 in an extra end in a matchup featuring previously undefeated squads.