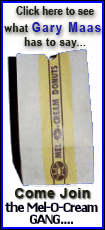 Evan Lysacek changed all that after upsetting defending champion Evgeni Plushenko with a near-flawless performance in the men's final.
"This is just frosting on the cake for me," Carroll said. "It's not something I coveted after a while. It was something I thought maybe would never happen."
Working with Carroll, Linda Fratianne won silver in 1980, Timothy Goebel earned bronze in 2002 and a favored Michelle Kwan took silver in 1998.
"He made me believe that I could skate perfectly in the Olympics," Lysacek said. "When I first heard the results, he was the first person I thought about."
Upon arriving in Vancouver, Lysacek wrote himself a note and posted it in his room. It said, "Mind your own business." That's the philosophy Carroll taught him, and it carried Lysacek through the pressures of the games.
Carroll said he planned to celebrate with a big glass of wine.