"We continue to move forward on our commitment to improve waste management throughout the state," said Illinois EPA Director Doug Scott. "The data we collect provides valuable information for both affected citizens and for us as we develop, implement and enforce regulations to control waste management facilities and inspect them so that they will operate well in Illinois."

The report shows remaining capacity of more than 1 billion gate cubic yards in the 48 Illinois landfills that reported as of Jan. 1, 2009. This is up over 10 percent from 2007. The 45 landfills active in 2008 accepted more than 50 million gate cubic yards of municipal waste for disposal.
Capacity from a new facility in Clinton and available from several expansions permitted, including one at Winnebago Landfill in Rockford, was included in the report. The landfills permitted to expand also include those in Rochelle and Dolton.
Landfills continue to get larger, while the number of landfills in Illinois declines. Data from 1999 shows 53 landfills, with just under 793 million gate cubic yards available on Jan. 1, 2000.
By the end of January 2008, Congress Development Co. had closed its landfill in Hillside. As of Feb. 1, 2008, River Bend Prairie Landfill, Dolton, was the only operating landfill in Cook County. However, there are 73 transfer stations in the Chicago metropolitan region, some that handle both waste and recyclables. Another landfill closure occurred in April 2009, when ERC/Coles County Landfill, Charleston, ceased accepting waste and a transfer station operated by another company opened at the same location.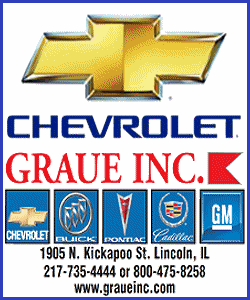 In addition to 45 active landfills, there are 105 active transfer stations and 39 active compost facilities available to handle waste generated in Illinois. Landfills continue to be the primary method for disposal of waste, at 54 percent nationwide. The 2008 annual report includes four new transfer stations in the Chicago metropolitan area and a new compost facility in Romeoville that opened in March 2008. By mid-2009, two new landfills also opened in DeWitt and Henry counties.
Inspections of waste management facilities are conducted by personnel from Illinois EPA's seven regional field offices and delegated partners. As delegated partners, 17 counties have authority from the state agency to inspect landfills, transfer stations and compost sites in their jurisdictions and to investigate citizen complaints about illegal dumping of waste.
The 22nd annual report is available on the Illinois EPA Web site at www.epa.state.il.us/land.
[Text from Illinois Environmental Protection Agency file received from the Illinois Office of Communication and Information]