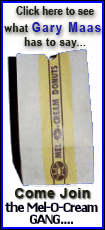 A low pressure system that brought snow to Utah and Nevada was forecast to move eastward and leave 4 to 8 inches of snow over most of Colorado. Higher elevations could see more than a foot of new snow, while flurries in Utah could leave inches of snow.
Flow around the system was expected to create a front extending east over the central Plains and bring between 2 and 3 inches of snow to Kansas and Nebraska. The system could reach the Midwest and Mississippi River Valley by Friday night, bringing another 1 to 2 inches of snow with it.
The system was forecast to push warmer air over the central U.S. and allow for high temperatures in the 30s over most of the Plains.
To the south, another area of low pressure was forecast to spin over northeastern Mexico. Flow around the system was expected to pull moisture off the Gulf of Mexico and kick up scattered showers over the Gulf states. Rain was forecast for much of southeastern Texas, with up to an inch of rain expected.
A large low pressure system was expected to linger over eastern Texas and allow for another snowy day in the Northeast. Highs were expected near 30, and up to 2 inches of snow could fall in New England.
Out West, a system spinning in the Pacific Ocean was expected to approach northern California. Overcast skies were expected statewide, with a chance of light showers. The Pacific Northwest was expected to remain sunny with highs in the 50s.
On Thursday, temperatures in the Lower 48 states ranged from a low of minus 11 degrees at Fosston, Minn., to a high of 81 degrees at Imperial, Calif.