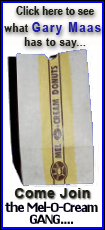 What Woods did not do Friday was answer a couple of the biggest: What really happened? When will he play golf again?
Missing his smile and aura of invincibility, Woods made another apology for cheating on his wife - this time a televised one - without revealing the scope of his infidelity or his future on the PGA Tour.
Woods spoke in a hushed room at the TPC Sawgrass clubhouse filled with his closest associates. He stumbled a few times as he read a 13 1/2-minute statement in which he acknowledged he's been in therapy following string of affairs.
"I have made you question who I am and how I could have done the things I did," Woods said.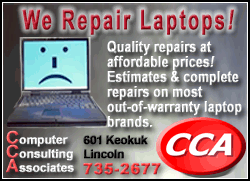 Woods' wife, Elin, did not attend his first public appearance since he crashed his car into a tree outside their home three months ago, setting off shocking allegations of rampant extramarital relationships.
"I was unfaithful. I had affairs. I cheated," Woods said. "What I did was not acceptable."
Woods alternately looked into the camera and at the 40 people in the room, raising his voice only to deny that his wife ever hit him and to demand that the paparazzi leave his family alone. Beyond that, there were stretches when Woods - with his formidable business empire - could have been reading from a tough corporate report.
He entered the room alone. When he finished, he stopped for a long embrace with his mother, Kultida, who said she whispered in his ear, "I'm so proud of you. Never think you stand alone. Mom will always be there for you, and I love you."
Regaining trust and support from everyone else might not be so easy.
Woods already has lost two corporate endorsements - Accenture and AT&T - and he has gone from being perhaps the most famous athlete in the world to a punch line in night clubs and on talk shows.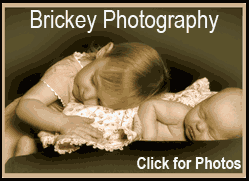 "It's now up to me to make amends, and that starts by never repeating the mistakes I've made," Woods said. "It's up to me to start living a life of integrity."
Woods left therapy on Feb. 11 and has been spending time with his two children and his mother - but not his wife - in Orlando, according to a person with knowledge of Woods' schedule. The person, not authorized to release such information, spoke on condition of anonymity.
Woods did not say how much longer he would be in therapy, only that "I have a long way to go."
Pool photos were released Thursday of Woods hitting golf balls on the practice range.
"I do plan to return to golf one day," Woods said. "I just don't know when that day will be. I don't rule out that it will be this year. When I do return, I need to make my behavior more respectful of the game."
Just as unpredictable is the future of his marriage. Woods said he and his wife have started discussing the damage he has done. "What we say to each other will remain between the two of us," he said.
Elin's father, Thomas Nordegren, saw Woods' confession but wouldn't comment and her mother, Barbro Holmberg, declined to say whether she watched at all.
After an embrace with his mother, Woods hugged the two women who sat on either side of her - Amy Reynolds, formerly of Nike who now works for Tiger Woods Design, and Kathy Battaglia, who is Woods' administrative assistant at ETW Corp.
He made his way down the front row and greeted others - his chief financial officer, Web site administrator, PGA Tour commissioner Tim Finchem and Notah Begay, who played with Woods at Stanford and withdrew from the PGA Tour event in Mexico.
Begay said Woods had a long, tough recovery ahead of him - not only at home, but before thousands of fans behind the ropes.
"It's a little bit harder than making a swing change," Begay said.
Woods remained composed throughout the statement, pausing briefly before the first of several apologies. At times, however, he looked into the camera almost on cue.
The only employee not on the front row was Bryon Bell, his friend from junior high who now is president of his design company. Mark Steinberg, Woods' agent at IMG, sat in the last of three rows with 14 PGA Tour executives.