J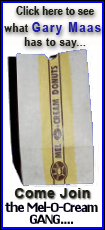 udging by how they flowed through the tango romantica and grabbed a 1.02-point lead over Canada's Tessa Virtue and Scott Moir, who can blame them for supporting what some call a monotonous exercise to repetitive music.
"I think that's a bad idea," Shabalin said.
But it's one that's gaining momentum.
"I'm a big fan of cutting out the compulsory dance," Moir said. "I feel like our dance, our competition, our event is moving in a very positive direction with the new (judging) system ... and we don't think the compulsory dance has really adjusted in the past 15 years."
Both American couples, Meryl Davis and Charlie White, and Tanith Belbin and Ben Agosto, also have had enough of compulsories, considered a foundation of the sport - no matter how dull they might be.
"If this is the last time we perform compulsory dances, awesome," Belbin said. "That would be great. Good riddance."
The Russians' tango romantica earned 43.76 points for a highly expressive program that also gave them high marks for interpretation.
Rarely are there upsets in compulsory dance, which often means a Russian couple in first place. Either a Russian or Soviet dance team has won all but two gold medals since the sport was added to the Olympics in 1976.
Davis and White, winners of the last two U.S. championships, were third with 41.47 points, followed by 2006 Olympic silver medalists Belbin and Agosto.
To be fair, the rest of the competition could have plenty of excitement, and some controversy, in Sunday's original dance and Monday's free dance. And it figures to be much more unpredictable than the identical patterns required in compulsories.
"We skated our best tango of the season and we are very optimistic about the future," said Shabalin, who sported a ponytail for the tango.
The future, it appears, is a tangle with the Canadians and Americans.
"Every competition, every worlds, it's this close," Moir said. "You can't win the competition, but you can lose it (in compulsories)."
Friday night was mostly a snoozefest, enlivened mainly by the crowd's reaction to Virtue and Moir's emotion-packed performance that concluded the evening. Their defiant dance had the fans clapping in unison long before they finished, and they remained in character for 15 seconds before breaking into wide smiles and taking deep bows to all four sides of the Pacific Coliseum, even saluting the fans in the cheap seats.
"As I said to Tessa, we've been training for this moment all our lives. It's really quite special for us," Moir said.
The ice - and the arena itself - could heat up Sunday night. While costumes were a non-issue (if you can believe it) for the compulsories, Domnina and Shabalin have been criticized for their original dance outfits.