T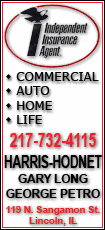 he pair had worked off a mound during early workouts last week.
"I love it," Chamberlain said of the competition. "I wouldn't have it any other way for the team. Pushing each other makes the team better. We have a long time to go, but you can't take a day off."
Chad Gaudin, Sergio Mitre and Alfredo Aceves are also under consideration.
"It compares to your first spring training when you want to impress people," Hughes said. "Throw strikes in your first bullpen."
Manager Joe Girardi said the competition won't really begin until the start of spring training games next month.
"The ball was coming out of their hands well and that's encouraging," Girardi said. "I think more, they'll probably compete against themselves as opposed to getting caught up in what each other is doing. Later in the spring, pitching innings, that's a different story. I think they know what to do to get ready."
Jorge Posada caught Chamberlain. The 38-year old catcher was a concern starting last season after coming off right shoulder surgery.
"My shoulder feels good," Posada said. "I didn't have to rehab anything and that was good. I really took the time to do all the exercises instead of just focusing on my shoulder."
Posada was sidelined last May by a strained right hamstring, but wound up hitting .285 with 22 homers and 81 RBIs in 111 games.
"It will be a progression (in spring training) for him just because he's caught a lot of ballgames in his life," Girardi said. "We want to make sure he's strong and healthy all year long. I'm definitely more comfortable. You know in a sense you're not rehabbing an injury."