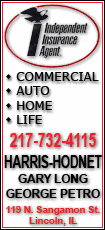 Chris Carpenter and Adam Wainwright finished 2-3 in the NL Cy Young voting. Kyle Lohse is one year removed from a 15-win season and healthy again, and Brad Penny apparently is back on his game.
"The biggest variable is justifying the confidence quite a few people have in our rotation," La Russa said Friday. "I believe in this club, I believe in this rotation. I believe we can compete with any rotation in baseball."
One member of the big four cracked a wide smile at that statement.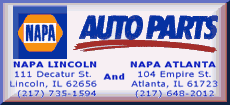 "Who am I to disagree with a Hall of Fame manager?" Wainwright said. "On paper, we're pretty tough. We've just got to go out and perform and pitch like we should."
At the top is Carpenter, 17-4 with a 2.24 ERA and the first Cardinals pitcher to win the NL ERA title since Joe Magrane in 1988. He owns the franchise's best career winning percentage at .739, going 68-24.
Wainwright led the league in victories and innings (233) and had an iron man run of 26 consecutive starts of six or more innings. The 6-6 right-hander's 2.63 ERA was fourth-best in the league.
Lohse had more than his share of misfortune last season, suffering from a variety of injuries that landed him on the 15-day disabled list for the first time in his career. The most troublesome setback by far came in late May when he was drilled on the right forearm while squaring to bunt, which saddled him with mechanical difficulties the rest of the way while going 6-10 with a 4.74 ERA.
"It was an experience I hope I don't have to go through again for sure," said Lohse, who was 15-6 with a 3.78 ERA in 2008. "But everything's good now."
Penny, a two-time All-Star long coveted by St. Louis, got his career back on track last season. A 4-1 record and 2.59 ERA in six late-season starts with the Giants after a trade from Boston convinced the Cardinals to sign the right-hander to a one-year, $7.5 million free agent deal.
"When a guy pitches against us and I'm really concerned that he's going to shut us down, I'd like to have him," La Russa said. "Seeing him with the Marlins I always had that, 'Oooh, I hope we don't get this guy this series.'"
As for the fifth starter, the Cardinals have three viable candidates. Left-hander Rich Hill is coming off shoulder surgery but was an 11-game winner with the Cubs in 2007, fellow lefty Jaime Garcia is considered one of the franchise's top pitching prospects although he's also coming off surgery, and right-hander Kyle McClellan has been an effective setup man the last two seasons.