Just 10 days left to lock in February prepaid tuition prices

Send a link to a friend
[February 20, 2010] SPRINGFIELD -- Now is the time to save for future college tuition and fees through the College Illinois! 529 Prepaid Tuition Program, according to the Illinois Student Assistance Commission. That's because there are only 10 days left until March prices take effect.
"February is Financial Aid Awareness Month in the state of Illinois, and there are just 10 days left to take advantage of current discounted prices on College Illinois prepaid tuition," said ISAC Executive Director Andrew Davis. "With incentives to start saving for college earlier, now is the time for families to explore prepaid tuition as a means to save money for college while saving money on college."

Unlike a college savings plan, College Illinois is a tax-advantaged plan that protects families from tuition inflation by allowing purchasers to lock in a price now to cover future college tuition and fees. A child born today is projected to incur college costs of more than $180,000 at a four-year public university, but parents and grandparents can sign a prepaid tuition contract today for much less, negating the effect of tuition inflation on their pocketbooks.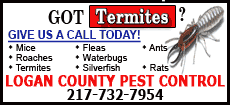 A College Illinois contract between the purchaser and the state of Illinois ensures tuition and fee benefits for college, regardless of fluctuations in the market. When a beneficiary is ready to go to college, he or she can choose to attend almost anywhere because benefits can be used at Illinois public universities and community colleges or applied at most public and private institutions nationwide.
Prepaid tuition benefits keep pace with the increases in tuition and fees equal to those found at in-state public institutions. Parents and grandparents can purchase as little as one semester at a community college or up to nine semesters at a public university. Various payment options are available, including monthly and annual installments.
Prices adjust on the first day of each new month, so it pays to purchase sooner rather than later. Parents and grandparents can purchase this secure option for their child's educational future at the lowest prices now. Current prices end Feb. 28.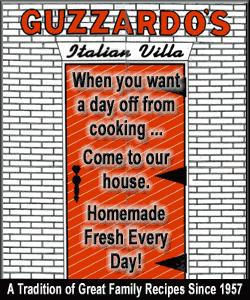 Administered by the Illinois Student Assistance Commission, the College Illinois program is a secure college funding option because benefits do not fluctuate with the stock market. Since the program's inception in 1998, more than 66,000 prepaid tuition contracts with a value of more than $1.6 billion have been purchased. The program's trust fund is managed by professional money managers, subject to oversight by the program's investment advisory panel and the Illinois Student Assistance Commission.
To enroll in the College Illinois program, visit www.529prepaidtuition.org or call 877-877-3724 toll-free for program information, materials and enrollment guidelines.
[Text from Illinois Student Assistance Commission file received from the Illinois Office of Communication and Information]