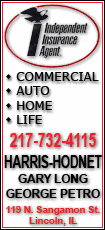 On more than one occasion, Mitchell called the state "deadbeats." School districts throughout Illinois are currently waiting on millions of dollars in state payments for mandated categorical programs such as school transportation. Illinois is more than $5 billion behind on payments to its providers. In the meantime, legislators continue to file legislation that would increase state spending for discretionary programs.

"The General Assembly just doesn't get it," Mitchell said. "They keep filing spending bills, and the state is broke. People are justifiably upset that legislators refuse to stop the spending spree."
Mitchell is proposing a five-point reform plan to reduce the state's budget deficit:
Moratorium on discretionary spending.

"PAYGO, or Pay As You Go." Requires any legislation with a fiscal impact to identify cuts within the budget or new revenue to offset the spending increase (HB 3189).

No unfunded mandates on school districts or other units of government (HB 4711).

No increase in state spending without the state's full pension payment being made.

Medicaid reform. Use managed care to control Medicaid costs.
House Democrats have repeatedly refused to allow PAYGO legislation to be debated in the Illinois House of Representatives. Just last week, House Democrats killed Republican efforts to release House Bill 3189 from the Rules Committee. As his caucus was blocking budget reform efforts, Speaker Michael Madigan, D-Chicago, made a rare public statement attacking House Republicans for not participating in the budget process.
"The Democrats have had absolute control over state government for the last eight years," said Mitchell. "They've blocked our reform efforts. They've spent our state into bankruptcy. And now they're resorting to name-calling in a desperate attempt to deflect the public's attention away from their record of failure."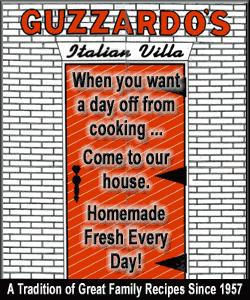 Since 2003, Democrats have increased state spending by nearly $8 billion and have raided billions more from the pension system. The state's bonded debt has tripled to more than $18 billion. Illinois' Medicaid costs have more than doubled to $10 billion, consuming one-third of the state's budget.
"We simply cannot afford to keep spending money we don't have," Mitchell said. "The only way we're going to reduce the deficit is to freeze spending and make some serious cuts throughout the budget. Everybody's going to have to share in the pain."
Mitchell has previously suggested other ways to save money in the state budget. Last year, he filed HJRCA 36 to eliminate the office of lieutenant governor. Earlier this month, Mitchell filed HB 5488, which would sell the state's fleet of executive aircraft at a savings of more than $20 million.
"Getting rid of the lieutenant governor's position and selling the state planes won't close our budget deficit, but they're small steps we can take to save some money," Mitchell said. "While I'm filing bills to reduce our deficit, some of my colleagues on the other side of the aisle are pushing bills that will spend even more money. They need a reality check. Stop the spending."
[Text from Rep. Bill Mitchell; LDN]