Toyota officials said they saved $100 million by successfully negotiating with the U.S. government on a limited recall of floor mats in some Toyota and Lexus vehicles, according to new documents shared with congressional investigators.
Toyota, in an internal presentation in July 2009 at its Washington office, said it saved $100 million or more by negotiating an "equipment recall" of floor mats involving 55,000 Toyota Camry and Lexus ES350 vehicles in September 2007.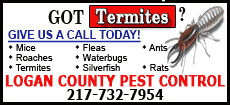 The savings are listed under the title, "Wins for Toyota -- Safety Group." The document cites millions of dollars in other savings by delaying safety regulations, avoiding defect investigations and slowing down other industry requirements.
The documents could set off alarms in Congress over whether Toyota put profits ahead of customer safety and pushed regulators to narrow the scope of recalls. Two House committees are holding hearings this week on the Japanese automaker's recall of 8.5 million vehicles in recent months to deal with safety problems involving gas pedals, floor mats and brakes.
"You can feel that the staff were thinking more about company profits than customers," Mamoru Kato, an analyst at Tokai-Tokyo Securities, said in an e-mail after viewing the documents. "It's unfavorable for Toyota ahead of the hearings."
The world's largest automaker has been criticized for responding too slowly to complaints of sudden acceleration in its vehicles, threatening to undermine its reputation for quality and safety.
The documents were turned over to the House Oversight and Government Reform Committee -- which is scheduled to hold a hearing Tuesday -- and obtained by The Associated Press on Sunday. The presentation was first reported by The Detroit News.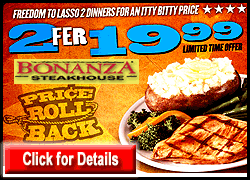 Toyota President Akio Toyoda is scheduled to testify at a separate House Energy and Commerce Committee hearing on Wednesday.
"This is any executive's worst nightmare -- a damning document comes out and exposes your company as having basically gone slow and tried to delay addressing significant safety problems with their product," said Jeff Kingston, director of Asian studies at Temple University Japan.
Toyota said in a statement: "Our first priority is the safety of our customers and to conclude otherwise on the basis of one internal presentation is wrong. Our values have always been to put the customer first and ensure the highest levels of safety and quality."
Company spokesman Paul Nolasco in Tokyo had no further comment, saying only that the company handed over some documents to the committee.
Transportation Department spokeswoman Olivia Alair called the document "very telling. And that's why Secretary (Ray) LaHood has been saying we're going to hold Toyota's feet to the fire and make sure they do what's necessary to make their cars safe for the driving public."
The new documents show the financial benefit of delay. In the presentation, Toyota said a phase-in to new safety regulations for side air bags saved the company $124 million and 50,000 man hours. Delaying a rule for tougher door locks saved $11 million.
On defect regulations, the document boasts that Toyota "avoided investigation" on rusting Tacoma pickup trucks. The National Highway Traffic Safety Administration investigated the case in 2008 but closed it without finding a safety defect. Toyota agreed to buy back certain rusty pickups, inspect other and extend warranties.
The document lists seven "Wins for Toyota & Industry," including "favorable recall outcomes," "secured safety rulemaking favorable to Toyota" and "vehicles not in climate legislation." Another page lists "key safety issues," including "Sudden acceleration on ES/Camry, Tacoma, LS etc."
In one passage, the document says Toyota "negotiated 'equipment' recall on Camry/ES re SA; saved $100M+, w/ no defect found."