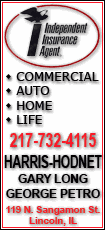 The world's largest soup maker says earnings climbed 11 percent to $259 million, or 74 cents per share.
Campbell, whose products also include V8 juices, and Prego sauces, says sales increased 1 percent to $2.15 billion. U.S. soup sales fell 8 percent.
Earnings met Wall Street expectations. But Campbell's revenue was short of an expected $2.23 billion.
The company, based in Camden, N.J., has benefited as consumers eat at home more in the weak economy but has been hurt by increased price competition in some parts of its business.
Last week Campbell Soup Co. cut its full-year sales outlook.