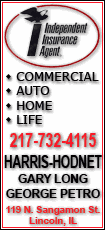 Benchmark crude for March delivery was up 51 cents to $80.32 a barrel at late afternoon Singapore time in electronic trading on the New York Mercantile Exchange. The contract added 75 cents to settle at $79.81 a barrel on Friday.
Investors are betting that a low inflation rate and weak employment figures will lead the Federal Reserve to keep interest rates low.
The Fed surprised investors late Thursday when it raised the so-called "discount" lending rate on emergency bank loans by one-quarter point to 0.75 percent. But Fed officials on Friday were quick to downplay the possibility of across-the-board rate hikes.
Consumer prices edged up 0.2 percent in January, the Labor Department said Friday, and excluding volatile food and energy, prices fell 0.1 percent, the first monthly decline since December 1982.
"There's hardly any fear of inflation right now," said Victor Shum, an energy analyst with consultancy Purvin & Gertz. "So the thinking is the Fed will keep interest rates near zero."
"With unemployment still high, the market doesn't expect the Fed to raise rates until the U.S. economy is stronger."