Alex Law's "Echoes of a Rainbow" won the Crystal Bear prize at the Berlin International Film Festival over the weekend -- the festival's top accolade for youth-themed movies. It's hardly an Oscar -- it's even a step down from Berlin's top-tier Golden Bear and Silver Bear prizes -- but it's generated tremendous excitement in this former British colony desperate for a renaissance in its once-storied motion picture sector.
At its peak in the 1980s and 1990s, when China was still opening up from decades of isolation from the West, this freewheeling capitalist city was a major center of Chinese-language cinema, churning out stylish kung fu and action thrillers that made international stars out of actors like Jackie Chan, Jet Li and Chow Yun-fat.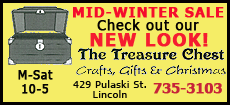 But with the mainland economy now modernized and thriving, bringing the promise of hundreds of millions of theatergoers, movie production has shifted north, drawing Hong Kong's top talent with it. In a sign of the changing times, Chan also attended the Berlin festival -- but he was there to promote a war film set in ancient China geared toward mainland audiences.
With the Chinese film market now dominated by big-budget historical epics and imperial dramas shot against the vast landscapes of the mainland, stories set in Hong Kong have become all but extinct. While this densely populated financial hub of 7 million people returned to Chinese rule in 1997, many locals still pride themselves on their distinctive identity that draws from both Chinese and Western cultural influences.
So when an unheralded, cheaply budgeted Cantonese film -- the southern Chinese dialect used in Hong Kong, as opposed to the national dialect of Mandarin common on the mainland -- won even a minor prize in Berlin, Hong Kong was euphoric.
News cameras were waiting when Law and producer Mabel Cheung wheeled their baggage carts into the arrival hall at the Hong Kong International Airport early Monday fresh from a flight from Berlin. Their win dominated newspaper headlines.
"The success of the movie shows that in the age of creative industries, low-budget Hong Kong movies still have an irreplaceable advantage," the Wen Wei Po newspaper wrote in an editorial.