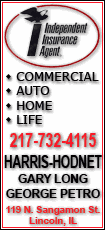 The conservative commentator drew cheers from conservative activists Saturday night in a speech that implored Republicans to renounce profligate ways in Washington, let big banks fail and honor true conservative principles.
Beck was keynote speaker for the Conservative Political Action Conference in Washington. The TV and radio host said the GOP should confess its adherence to big government in the way golfer Tiger Woods admitted a problem with women -- and show the same remorse.
Democrats didn't get off the hook. Beck called "progressivism" a disease imperiling the morning in America that Ronald Reagan saw as full of promise.