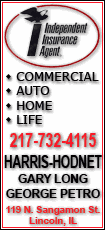 The Grammy-winning composer and singer was welcomed to the White House by first lady Michelle Obama, who invited him to perform for members of a Washington elementary school glee club.
Connick invited one of the children to join him and his band onstage and help sing "When the Saints Go Marching In."
Mrs. Obama told the children that just as singing in their club makes them happy, music can help lift the spirits of a city like New Orleans.
"These guys aren't just playing music and earning money and performing, but they're also community leaders, too," Mrs. Obama said. "Even if you can sing and dance, the question is: What do you give back?"