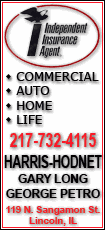 More than 3 million children have been born worldwide as a result of what is called assisted reproductive technology, and injecting sperm into the egg outside the human body now accounts for about 4 percent of live births, researchers reported Sunday at the annual meeting of the American Association for the Advancement of Science.
The majority of assisted reproduction children are healthy and normal, according to researchers who have studied them. Some of these children do face an increased risk of birth defects, such as neural tube defects, and of low birth weight, which is associated with obesity, hypertension and Type 2 diabetes later in life, the researchers said.
"Overall, these children do well," said Andre Van Steirteghem of the Brussels Free University Center for Reproductive Medicine in Belgium. "It is a reassuring message, but we must continue to follow up."
Carmen Sapienza, a geneticist at Temple University School of Medicine in Philadelphia, noted that few of these test tube children are older than 30, so it's not known if they will be obese or have hypertension or other health problems at age 50 or older.
Sapienza said researchers found differences in 5 percent to 10 percent of chromosomes between assisted reproduction children and other kids.
What's not clear is whether these differences result in some way from assisted reproduction techniques or if they stem from other factors, perhaps ones that caused the couple's infertility in the first place.
Only a small fraction of the assisted reproduction children were outside the normal range of gene expression, Sapienza reported. "However, because some of the genes found to be affected are involved in the development of fat tissue and the metabolism of glucose, it will be interesting to monitor these children, long term to determine whether they have higher rates of obesity or diabetes."
"There are genetic causes of infertility that you can bypass now," Van Steirteghem said. "But this may mean that the next generation will be infertile, and that is something that all clinics should mention."
One factor in low birth weight may be that in many cases assisted fertility results in multiple births, which tend to be early and of lower weight.