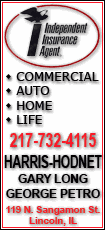 The attack didn't happen as predicted last week in a farming area where Army units are supporting a U.S. Marine offensive against insurgents in Marjah in southern Afghanistan.
Could it happen later? Uncertainty is a certainty of war. As generals over the centuries have noted, no matter how much soldiers plan and try to impose order on the battlefield, reality rarely matches.
Over the past week, men belonging to the 5th Stryker Brigade and Afghan forces have swept through villages and compounds once held by Taliban fighters, advancing with painstaking caution to avoid casualties from booby traps and harassing fire.
In the military's innocuous-sounding jargon, the soldiers have cleared "objectives" and had "contact," which really means vicious firefights. They "engaged the enemy" and "possibly destroyed" snipers. The Taliban rarely leave their dead, if they are, in fact, dead.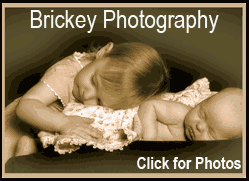 At night, U.S. and Afghan commanders, with Canadian advisers, pore over maps based on satellite imagery as they plot the next day's assault. The mission has a start time and an estimated end. There are questions, comments. It has the feel of a classroom exercise, removed from the shouting, the diving and hugging of cover, the cacophony of battlefield bullets and machinery.
It's intellectual, with nothing of the fear, fury and exhilaration of men firing and taking fire.
A detachment from Alpha Company of the 1st Battalion, 17th Infantry Regiment got another taste of these contradictory currents when they moved through fields, irrigation ditches and mud-walled homes on Friday.
An Afghan villager told them the Taliban appeared the previous night with picks and shovels, possibly to hide homemade bombs and other booby traps. A soldier with a metal detector checked a wall where dirt had been freshly dug. Unfazed, the platoon bypassed it, following the point man like a trail of ants to avoid untested terrain.
All quiet, except for a barking dog.
"What's up, dog? Want to fight?" a soldier said. Another joked about the suicide bomber report -- the attacker could be anywhere, he said, maybe on the Pakistani border.
Up ahead, an American Stryker infantry carrier crossed a cord or string, a classic device used by insurgents for bombs known as Improvised Explosive Devices, or IEDs. A vehicle or person yanks the line unsuspectingly, and the hidden bomb detonates. In this case, nothing happened. Soldiers pulled the cord to see where it led. And pulled and pulled. Hundreds of meters of it, leading nowhere.
Sometimes, said 1st Sgt. Gene Hicks of Tacoma, Wash., insurgents put down line as a decoy to lure the Americans into another trap, or just to gauge the soldiers' patterns of behavior.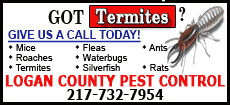 "Don't get blown up, PLEEAASE!!" Capt. Michael Kovalsky of Fords, N.J. said in a text message to Hicks, who was coordinating the operation from a communications truck in the front line.
"I won't," Hicks wrote. A 20-year military veteran, he's sparing with words.
The next set of compounds looked like trouble. Civilians, including two women in powder-blue, all-enveloping burqas, hurried from the looming shootout. Another intelligence report: Insurgents had concealed an anti-aircraft gun in one of the buildings, and would either use it on the "dismounts" -- soldiers on foot -- or on the vehicles as they rolled closer.
Troops on the ground tried to get a reconnaissance aircraft to take a look, but they couldn't immediately get through to the controllers. In the end, a false alarm.
Afghan soldiers approached, with half a dozen Strykers providing cover on their flank. Coordination between the two militaries slowed movement.