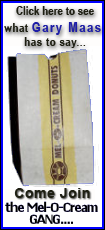 On Oct. 17, sons Seth Tudor and Thomas Tudor and daughters Bethany Tudor and Efner Tudor Holmes buried some under a rosebush she loved in her garden and the rest on Seth's neighboring property, where her precious Pembroke Welsh corgi dogs were already buried.
"(Seth) got the ashes, we went outside and he gave us half the ashes and he went down to his property and scattered or buried the ashes there and we scattered ours," said Thomas Tudor, 64. "It was really an unpleasant situation."
Call it the war of the Tudors: Almost two years after the famed children's book author and illustrator died at 92, a battle over her $2 million estate rages on -- pitting sibling against sibling, blasting through her assets with Probate Court litigation and sullying the eccentric artist's name.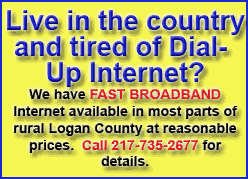 At issue: family grievances old and new, including whether Tudor was unduly influenced when she rewrote her will to give nearly everything -- including dolls now on loan to Colonial Williamsburg -- to Seth Tudor, 67, her older son.
"If they don't do anything soon, the lawyers will get all of it, that's what I think," said Bethany Tudor, 69, the elder daughter.
Corgiville was never like this.
Beginning with "Pumpkin Moonshine" in 1938, Tudor earned fame for the delicately drawn images and watercolors illustrating "Little Women," "The Secret Garden" and dozens of other children's books and for her own "Corgiville Fair" and "The Great Corgiville Kidnapping."
Her works celebrated holidays, family and her love for children, a back-to-basics lifestyle and the sturdy little dogs she loved so much.
Tudor, who was fond of saying she wished she'd been born in 1830, lived much of her life as if she had been.
A calico-clad throwback, she went barefoot, spun flax into linen for her own clothing, raised Nubian goats for their milk and lived out her days in a replica of a late 18th-century New England farmhouse, replete with antique utensils and tiny windows -- a kind of Victorian-era Martha Stewart.
Born to Boston Brahmins, Tudor quit school after eighth grade, married twice and raised her children, part of the time as a single mother. Royalties from her illustrated edition of "Mother Goose" helped her buy a rambling, 17-room Webster, N.H., farmhouse, where the family lived with no television, no radio and -- for years -- no electricity, only oil lamps.
"I remember strongly disliking the solitude and being different from other people, wanting to play with neighborhood children, but they were miles away," said Thomas Tudor, now a U.S. Air force lawyer living in Fairfax Station, Va.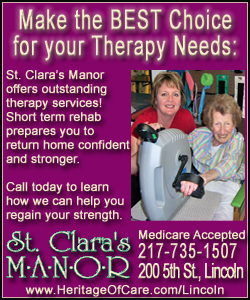 "I didn't like wearing homespun clothes or getting my hair cut by my father. But we certainly communed with nature. We'd go down to the river and float cakes down on little rafts at nighttime, with candles burning on them."
All four children went to boarding schools; Tudor didn't trust public schools.
Tudor lived in a fantasy world, said Holmes, 61, who broke off communications with her mother in 1996.
"It's fine when you're a child and you have the doll parties and her marionette shows and all the wonderful fantasy things she did. My friends envied me," said Holmes, who lives in Contoocook, N.H. "But when you grow up and you have a parent who absolutely refuses to talk to you about real-life issues, it's a problem."
Family and simplicity were at the heart of the Tudor name, an image central to her works. Fans all over the world -- especially in Japan and Korea -- bought her books over the years and later visited her Web site; the ardent ones took $165-per-person tours of her Vermont homestead, which her sons built by hand in the 1970s.
But the estate fight has torn at the homespun fabric of her image since her June 18, 2008, death from complications of a stroke.