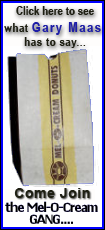 "It's got to be better thought out," Pennsylvania Gov. Ed Rendell said. "It's got to be more proactive." And, he said, Democrats must hit back just as hard as they are hit by Republicans.
Eight months before the first midterm elections of Obama's presidency, most Americans are frustrated with -- even ang=ered by -- persistent unemployment and gridlock in Washington. Democrats fear voters will punish the party in power.
The titular head of his party, Obama has watched his own popularity drop over the past year. He will bear at least some responsibility for the outcome in November, and Democrats are looking to him for political fixes.
In interviews at the National Governors Association's weekend meeting, several Democratic governors faulted the White House for losing the communications war against Republicans over what Obama has accomplished in his first year.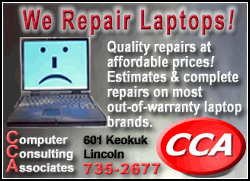 "We fought back only sporadically and pretty ineffectively," Rendell said, adding that "right out of the box, we lost the spin war" on the $787 billion economic stimulus bill passed in 2009.
Several Democratic colleagues agreed, and lamented that voters thought Obama focused too much on overhauling the U.S. health care system. Others fretted that Obama may appear to be out of touch with the concerns of Americans.
"I think he's got more work to do on that," said Massachusetts Gov. Deval Patrick, an Obama friend and ally.
Even as they raised concerns, Democratic governors insisted that the White House has started turning things around. "The stars are aligning," said Delaware Gov. Jack Markell.
During a reception honoring governors at the White House, Obama thanked Republican and Democratic governors alike for helping to stabilize the economy.
"Each of you in your own respective states saw how brutal it was," the president said. "It is worth reminding ourselves of how urgent the situation was and worth this organization taking extraordinary credit for helping to right the ship."
Earlier in an interview, Gov. Mike Beebe of Arkansas urged Obama to focus more on the economy and limit his actions on the health care system to changes that would bring down the cost of medical treatment in the United States.
He called Obama's poll numbers "terrible" in Arkansas because voters don't think he's focused on their top priority, the economy. "People are unhappy," he said. "Now, in fairness, he didn't create this problem, but they want to see him fix it."
While praising the White House's communication's efforts, New Mexico Gov. Bill Richardson offered this advice to Obama: "Rapidly decide what we're doing on health care and then move to jobs and the economy."
"We need a national economic strategy," he added.