The government is just starting to confront this reality and does not have a good handle on how to prevent someone from becoming a violent extremist, she said.
In the last year, Napolitano said, she's witnessed a movement from international extremism to domestic extremism -- cases in which Americans radicalized and decided to plot attacks against the country.
"What really is it that draws a young person being raised in the United States to want to go and be at a camp in Yemen and then come back to the United States with the idea of committing harm within the United States?" Napolitano asked without citing specific cases. "Where in that person's formulation is there an opportunity to break that cycle?"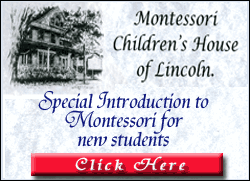 One case is that of Najibullah Zazi, the Denver airport driver who has been charged with plotting to use explosives to attack the U.S.
Born in Afghanistan, Zazi had lived in the U.S. since he was 14 years old. In recent years, prosecutors say, he traveled overseas to receive training from al-Qaida.
Speaking to governors who are in Washington for their annual conference, Napolitano said this problem is one that needs to be drilled down and analyzed.
Napolitano was in a wheelchair Sunday because she broke her ankle playing tennis a few weeks ago, a Homeland Security official said.
John Brennan, President Barack Obama's homeland security adviser, echoed Napolitano's concerns about violent extremism Sunday.
Countering violent extremism is not just a federal issue, Brennan told the governors; it's something that needs to be addressed as a nation.
The White House hosted a meeting to discuss these issues Friday, Brennan said.
"There needs to be community engagement," he said.