Only one flight remains for Endeavour, the baby of the shuttle fleet. Overall, just four missions remain.
"We'll go into it with our heads held high," launch director Mike Leinbach said early Monday, a few hours after Endeavour landed in Florida. "A little bit sad note, but a great ending to a great mission."
During the two-week, 5.7 million-mile journey, commander George Zamka and his crew delivered and installed a new space station room, Tranquility, and a big bay window with commanding views of Earth. Their success resulted in the virtual completion of the space station, described by NASA as 98 percent finished.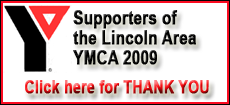 For a while Sunday, it seemed as though Endeavour's homecoming might be delayed. All morning and afternoon, forecasters said rain and clouds probably would scuttle any touchdown attempts. But the rain stayed away, and the sky cleared just in time.
"It's great to be home. It was a great adventure," Zamka said after the shuttle rolled to a stop on the 3-mile-long runway, awash in xenon lights.
Upon touchdown, Mission Control immediately relayed congratulations to Zamka and his crew for connecting Tranquility and opening those new "windows to the world."
Tranquility already is serving as a base for life-support equipment, as well as a gym and restroom. It also holds the seven-windowed dome, quite possibly the most anticipated addition ever made to a spacecraft.
At least one of the space station residents, Japanese astronaut Soichi Noguchi, watched Endeavour's atmospheric re-entry from the new observation deck. "The view was definitely out-of-the-world," he wrote in a Twitter update.
The two new compartments were supplied by the European Space Agency at a cost of more than $400 million. It took three spacewalks to hook everything up.
Endeavour was reported to be in good shape, with no noticeable damage aside from a few dings. "My goodness, what a machine," Zamka said. "She was perfect throughout the flight."
The four remaining shuttle flights will stock the space station with more experiments, spare parts and supplies, all critical to the long-term success of the program, said Mike Moses, a NASA manager. Discovery will make the next trip in early April.
As for Endeavour, it's due to fly one last time at the end of July.