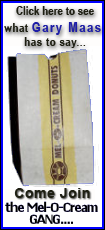 Jason Robert Bourque, 19, and Daniel George McAllister, 21, were arrested and charged Sunday with one count of felony arson for the torching of a church in rural Smith County, said Tom Crowley, spokesman for the Bureau of Alcohol, Tobacco, Firearms and Explosives.
Crowley declined to say which suspect produced the positive DNA match.
The church near Tyler, about 90 miles east of Dallas, was among 10 in east Texas burned since the beginning of 2010. Authorities believe those fires, along with another in central Texas, were arson. No injuries have been reported in the fires.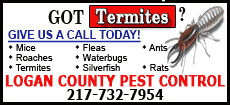 "Because they are charged with one doesn't mean they're not going to be charged with some of the others," Crowley said.
Crowley said a telephone hot line established as the number of church fires mounted produced a tip that implicated one of the pair, and that they had been "on our radar" for several weeks. Officials declined to discuss a motive at a news conference Sunday.
Investigators collected DNA from the site of several of the fires, and samples from one of the suspects matched evidence found at the scene of the Smith County fire, Crowley said.
Bourque and McAllister could face life in prison if convicted. Bond is set at $10 million apiece. Crowley and Smith County jail officials said they had no information on attorneys for either man.
The pair used to attend First Baptist Church in McAllister's hometown of Ben Wheeler, Crowley said. The Tyler Morning Telegraph reported that they attended Van High School in Van, about 7 miles away.
Bourque, of nearby Lindale, was arrested early Sunday in Van Zandt County, where four of the fires occurred, Crowley said.