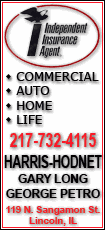 Today's highlight in history:
On Feb. 22, 1980, the "Miracle on Ice" occurred in Lake Placid, N.Y. as the United States Olympic hockey team upset the Soviets, 4-3. (The U.S. team went on to win the gold medal.)
On this date:
In 1732 (New Style date), the first president of the United States, George Washington, was born in Westmoreland County in the Virginia Colony.
In 1784, a U.S. merchant ship, the Empress of China, left New York for the Far East to trade goods with China.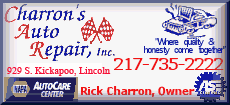 In 1810, according to some sources, Polish composer Frederic Chopin was born. (Chopin, however, claimed March 1 as his birthday.)
In 1862, Jefferson Davis, already the provisional president of the Confederacy, was inaugurated for a six-year term following his election in Nov. 1861.
In 1909, the Great White Fleet, a naval task force sent on a round-the-world voyage by President Theodore Roosevelt, returned after more than a year at sea.
In 1924, President Calvin Coolidge delivered the first radio broadcast from the White House as he addressed the country over 42 stations.
In 1940, the 14th Dalai Lama (Tenzin Gyatso) was enthroned at age four in Lhasa, Tibet.
In 1959, the inaugural Daytona 500 race was held in Daytona Beach, Fla.; although Johnny Beauchamp was initially declared the winner, the victory was later awarded to Lee Petty.
In 1973, the United States and China agreed to establish liaison offices.
In 1984, 12-year-old David Vetter, who'd spent most of his life in a plastic bubble because he had no immunity to disease, died 15 days after being removed from the bubble for a bone-marrow transplant.
Ten years ago: John McCain won Republican primaries in Michigan and his home state of Arizona.
Five years ago: A powerful earthquake struck central Iran, killing more than 600 people. A Virginia man was charged with plotting with al-Qaida to kill President George W. Bush. (Ahmed Omar Abu Ali was convicted on all counts in November 2005; he was sentenced to life in prison after a 30-year sentence was overturned.) Buckingham Palace said Queen Elizabeth II would not attend the civil marriage ceremony of her son Prince Charles and Camilla Parker Bowles -- but that her absence should not be interpreted as a snub.