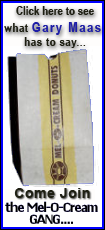 Hours later, goaltender Ryan Miller made 42 saves to help the U.S. hockey team upset Canada 5-3 for its biggest win since the famous Miracle on Ice.
Technically, the hockey win only gives the Americans a perfect record in the preliminary round and assured them a berth in the quarterfinals.
Realistically, it means much more, from affirming the decision by U.S. hockey leaders to go with mostly kids and a few veterans to putting the entire nation of Canada into a tizzy over whether they have the right mix of players. Expect to hear a lot in the coming days about a goalie controversy between Martin Brodeur, Sunday's loser, and his backup, Roberto Luongo.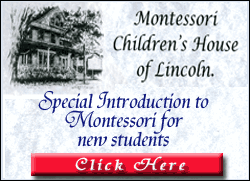 "We know we can beat anybody now," Rafalski said.
Bode Miller's victory bumped the U.S. medal count to seven gold and 24 overall to lead all countries.
One more medal and the Americans will match the 25 they won in 2006, their most at a Winter Olympics not held at home. Miller's performance at that Olympics was forgettable, when he partied away his status as the favorite going into the games.
Now, with a medal of each color after three races, Miller is one of the feel-good stories of the Vancouver Games.
"The level I skied at is at the very top," he said. "It feels amazing."
Across Vancouver, bars, restaurants and streets were packed Sunday, mainly because of the U.S.-Canada hockey game the host country was anticipating for years. With a trio of rivalry games at Canada Hockey Place, and six gold medals handed out elsewhere, the day was dubbed "Super Sunday."
However, it got off to a sad start with Joannie Rochette -- Canada's best hope for a medal in women's figure skating -- learning that her 55-year-old mother died of a massive heart attack.
Rochette wiped her eyes and took a deep breath before stepping onto the ice for afternoon practice, then blinked hard during her first few laps around the rink. She'll remain in the event, which starts Tuesday, "to fulfill the goal they had together," said Rochette's agent, David Baden.
Also Sunday, Germany's Magdalena Neuner won her second gold medal of these games in biathlon and Switzerland's Michael Schmid won the Olympics debut of men's skicross, a cousin to the NASCAR-on-ice snowboarding race featuring four racers charging through a winding course filled with jumps.
The Olympics are pretty much done for both U.S. curling teams. Both teams are 2-5 with little chance of advancing to the semifinals.
___
HOCKEY
A day shy of the 30th anniversary of the Miracle on Ice game, the U.S. came out wearing throwback jerseys to a different team of yesteryear -- the 1960 gold-medal winning team that was the last group of Americans to beat Canada in the Olympics.
The U.S. certainly lived up to the threads. Brian Rafalski scored just 41 seconds into the game, then he scored again later in the period.
Goals from Chris Drury and Jamie Langenbrunner put the U.S. up 4-2, then Miller and the Americans held off a relentless late surge by Canada that included Sidney Crosby's goal with 3:09 remaining. Ryan Kesler's one-handed goal into an empty net sealed the victory in the final minute.
One play summed up the first game, a rematch of the 1998 gold-medal game between Russia and the Czech Republic: Russia's Alex Ovechkin flattening Jaromir Jagr with a hit at center ice that also broke his visor. The Russians won 4-2 to claim first place in their group.
Evgeni Malkin scored twice for Russia and Ovechkin had two assists.
"I wish I had a concussion and just forget what happened," Jagr said. "But I remember it."
___
SUPER-COMBINED
Once Miller took over the lead, he had to wait out six challengers. The last was Aksel Lund Svindal of Norway, who finished a spot ahead of Miller in the super-G and the downhill.
When Svindal pulled up midway through the race, that was it. Miller tied the record for most Alpine medals won by a man at a single Winter Olympics.
"It's going to be hard for me go keep doing this," said Miller, who could still have two events left. "This is incredibly emotionally exhausting."
Defending champion Ted Ligety jumped from 15th to fifth with the fastest time in the slalom. Unfortunately for him, there was only one slalom leg this time, after two in Turin.
___