G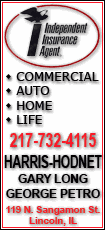 olden State had lost 11 of 13, with the only wins being blowouts at home against struggling Sacramento and the Los Angeles Clippers.
After losing their big lead, the Hawks lost their cool in the final minute. Leading by two points, Joe Johnson turned the ball over and Monta Ellis went in for a breakaway layup that tied the game at 104 with 1 minute left.
After Al Horford missed a jumper, C.J. Watson lost the rebound out of bounds for Golden State. But Crawford was called for a technical, giving Golden State the lead on Curry's free throw.
Crawford then missed a 3-pointer from the corner with 15 seconds remaining and Ellis hit two free throws to make it 107-104. Josh Smith missed another 3 with 5 seconds to go and Chris Hunter made one of two free throws for the final margin.
Johnson led Atlanta with 31 points, Horford added 26 and Smith had 14 points and 17 rebounds. The Hawks have lost three of four.
Ellis finished with 26 points for Golden State, but was on the bench for the bulk of the Warriors comeback early in the fourth quarter.
Golden State cut the 18-point lead down to five on two free throws by Curry midway through the period. Curry followed with a 3-pointer and C.J. Watson's layup tied the game at 95. Curry capped the 16-0 run with a driving layup to give the Warriors a two-point lead with just over 5 minutes remaining.
Ellis gave the Warriors a 102-101 lead when he made one of two free throws, but Johnson answered with a 28-footer as the shot clock ran down to make it 104-102 with 2:22 to go. Atlanta did not score again.
The loss was especially tough on Crawford, who had his differences with Golden State coach Don Nelson last season before being dealt to Atlanta. Crawford scored 17 points, topping the 10,000-point mark in his career, but didn't come through down the stretch.