The No. 48 Hendrick crew finished its work and Johnson crossed the scoring line at the end of pit road just before then-leader Jeff Burton passed him. That kept Johnson on the lead lap and the California native regained first place when everybody else, including Burton, pitted during that final caution Sunday at Auto Club Speedway.
"There's no way around it, we got lucky," Johnson said. "We were running fourth or fifth at the time, so it's not like we totally backed into this thing. We got a really nice gift with the way things worked out and it was up to me to kind of hang on to it."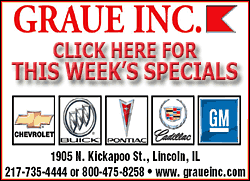 Burton was on Johnson's bumper when the race restarted with 20 laps remaining on the slick two-mile track. Burton never got around him and was passed himself within a lap by Kevin Harvick, his teammate at Richard Childress Racing.
With the laps running out, Harvick kept getting closer and was finally in position to make a move on the 247th of 250 laps. But Johnson moved up to block him, forcing Harvick to scrap the outside wall of Turn 4 and lose his momentum.
"If he doesn't move up, he's going to get passed pretty easily," Harvick said. "He did exactly what he had to do."
Johnson went on to his 48th career victory, which came at the same track where he got his first one eight years ago. He led eight times for 101 laps to win for the fifth time in 15 starts at California, including the last three fall races there.
Now he can start looking toward the drive for five Sprint Cup championships, a week after having some bad luck while finishing 35th in the Daytona 500.
"This is a step in the right direction," Johnson said.
Harvick finished 1.523 seconds behind Johnson, with teammate Burton in third. Clint Bowyer was eighth, putting all three Childress drivers in the top 11 for the second straight week. Harvick is the Sprint Cup points leader after two races, 19 ahead of Bowyer.
RCR didn't win any races or even have a top-five finish last season with four full-time cars. The team is left to wonder if it should have won in Southern California.
When Brad Keselowski spun and that last caution flag came out, Burton and Harvick were running 1-2. They both slowed down on the track and that was just enough for Johnson to get out of the pits still on the lead lap.
"There's a fine line between slowing down and not slowing down. ... I came around as quick as I thought I could without NASCAR getting upset at me," Burton said. "If I had come around probably two-tenths of a second quicker, we would have had him a lap down. Nonetheless, I did what I thought was right."
Burton said he plans to talk to NASCAR officials to get their opinion on what is acceptable.