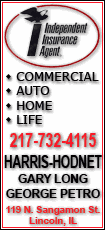 The woman was watching a first-round Top Fuel run at Firebird International Raceway when Antron Brown's Matco Tools/U.S. Army dragster went out of control on the strip and its left rear wheel came off.
Alia Maisonet, a spokeswoman for the Gila River Indian Community, said the woman was airlifted to a hospital for treatment and later died. Gila River emergency personnel were among the first to respond to the scene.
Maisonet said she didn't know the victim's name or hometown.
"The entire NHRA community is deeply saddened by today's incident and sends its thoughts and prayers to the woman's family and friends," the National Hot Rod Association said in an e-mailed statement.
Franki Buckman, the track's executive vice president, said Firebird International Raceway also is deeply saddened by the incident.