H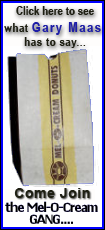 oward was 8-for-13 shooting and added four blocks, and Vince Carter had eight of his 11 points in the fourth quarter to help the Magic beat Cleveland for the first time this season.
O'Neal made his first eight shots and finished with 20 points, and LeBron James had 33 points and nine rebounds for the Cavaliers, who were eliminated by Orlando in last year's Eastern Conference finals.
The hoopla surrounding the Howard-Shaq squabble over the Superman nickname finally lived up to the billing, even though the drama in the end came on the perimeter.
Carter made a two-handed dunk over heavy traffic, and followed that with a layup over Antawn Jamison, pumping his fist to the crowd in celebration. Jameer Nelson came back with a 3-pointer to put the Magic ahead 96-88 with about 2 minutes to play.
O'Neal tipped in a missed shot, and Anthony Parker made a 3-pointer to trim the deficit to three. But after James missed a 3-pointer on Cleveland's next possession, Rashard Lewis made a 3 -- from the same spot where he sent the Game 6 clincher into overtime last year -- with 20.1 seconds remaining to seal the Magic's win.
Until the last few minutes, though, it was Superman vs. Superman.
O'Neal has been known as the comic book superhero for most of his 17-year NBA career, and he had taken exception with Howard getting the same nickname. It didn't help that Howard has erased much of O'Neal's shadow in Orlando -- where he spent four years in the mid-90s -- and has restored the Magic to prominence.
The two put on quite a show.
O'Neal grabbed a rebound and caught Howard under the basket, hammering a powerful one-handed dunk over the young center in the opening quarter. Shaq added a put-back dunk, an alley-oop tip and a three-point play over Howard all before the half in the first time this season that fouls didn't sideline the big men for significant time.