T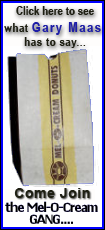 he skin tone of the bodysuits is now flesh-colored, not brown, and some of the white markings appear to have been toned down. But he's still dressed in a loin cloth, and both Russians are covered in leaves and white ropes.
This was just practice Sunday morning, and it's possible Domnina and Shabalin could wear something else for the competition later in the afternoon.
Some Australian Aboriginal leaders have criticized what they say are inauthentic steps and gaudy costumes and call the program a form of cultural theft.