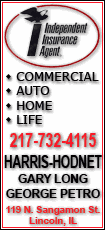 And neighbors.
Not to mention guys you'll be back working alongside in less than 10 days.
But that's exactly what made USA 5, Canada 3 so special. For two hours Sunday, in what the Olympic program listed as just a preliminary-round game, the mercenaries from the NHL forgot about paychecks and played for nothing more tangible than national pride.
This wasn't a cold war. It was the heat of battle. There hasn't been anything like it since the rest of the world kept trying to throw a wrench into the old Soviet Union's dynastic Big Red Machine.
"It's a little different, not fun I'd have to say, especially when the guys are on your team for the regular season," said U.S. winger Patrick Kane, whose four Chicago Blackhawk teammates were wearing Canada's red sweaters on this night. "But this is a once-in-a-lifetime opportunity. Pretty much the whole world was watching."
International Olympic Committee boss Jacques Rogge and NHL commissioner Gary Bettman were just two of a dozen swells in attendance, perhaps grateful that the only safety issue for a change was how many people inside the arena would suffer broken eardrums.
Olympic Broadcasting Service president Manuel Romero showed up between periods and walked to his seat, wedged among some fans who had walked all the way over from Granville Island, a half-hour or so away, and others who had paid $1,200 for an $80 ticket.
By the time it ended, all of them seemed satisfied they had gotten their money's worth.
There were seven pairs of NHL teammates on the two rosters, led by five who share the Anaheim Ducks jersey the rest of the year. There were all-stars, but this was no all-star game. It was more Civil War than Pro Bowl.
The hitting on both sides was thunderous, the playmaking sublime. The beauty is that no one got a free pass.
Rick Nash, one of four Canadian bruisers who stands at least 6-foot-4 and weighs 220, led the hit parade. But in just one measure of how much skill was on display, it was Nash's vision and his deft little flick pass from the bottom of the right face-off circle that Sidney Crosby tipped in to pull Canada back within 4-3 and give the hosts a chance in the last 3 minutes.
Meanwhile, the two Yanks responsible for the bulk of the retaliating -- 6-0 Jamie Langenbrunner and 6-2 Ryan Kesler, each barely 200 pounds -- proved every bit as skillful.
Langenbrunner scored just inside the 13-minute mark of the third period by deflecting a slapshot from U.S. defenseman Brian Rafalski past Canadian goalkeeper Martin Brodeur for a 4-2 U.S. lead. He and Brodeur are teammates in New Jersey and shared the Devils' last Stanley Cup.