The win improves Lincoln's mark to 25-3 and sets up the final regular-season contest Friday night at Springfield. On the line: no worse than a share of the conference championship.

It could have been the long trip up to Moline or the final back-to-back games of the season. Whatever the reason, the Railers did not look sharp early in the contest. When Nelson got Lincoln on the board almost halfway through the first quarter, Moline answered with a 7-0 run. The low-scoring first quarter ended with Moline up 7-5 after Nelson connected on a 3-pointer. That 3 moved Nelson into second place all-time in 3s made with 218, passing Matt Schick.
The Railers showed a little more intensity to start the second quarter. Junior Nathaniel Smith started the scoring with an inside basket ending up in a three-point play. A 3 from Moline's Anthony Lindauer moved the Moline (14-10) lead back to two at 10-8. Senior Ben Brackney's basket ignited Lincoln's only run of the contest, a 10-0 run, that put the Railers up 18-10.
The only scoring in the half from Brackney was balanced out with him getting the ball to others for open looks, including two reverse shots off the glass from Brant Coyne, who finished with eight. Nelson ended the scoring with a 3, and Lincoln went to halftime with a 21-13 advantage.

Scoring was again at a premium in the third quarter as both teams combined for only 15 points, 10 from the Railers. Brackney's 3 started the half, and after a Moline free throw, Smith hit from outside as well to stretch the lead to 27-14.
After a quick four-point burst from Moline, baskets from Smith and Coyne put the lead back at 13 heading into the fourth quarter, 31-18.

So, up 13, struggling a little offensively, but playing real well on the defensive end. Well, eight more minutes of game time, back on the road with another easy win and ... wait, someone's at the door. Uh-oh, it's that lull. And this one almost got the Railers.

Coach Neil Alexander summed up the final eight minutes rather directly, saying, "We didn't play the fourth quarter with a lot of intensity and a lot of smarts."
Yep, that pretty much sums it up. Sloppy passing, turnovers, unforced errors all led to Moline getting back into the contest.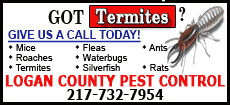 The poor Railer play helped the Maroons to a 12-2 run, cutting Lincoln's lead to three at 33-30. Baskets from Coyne and Brackney pushed the lead back to seven. Four more in a row from Brackney, who led on the night with 13 points, edged the lead back to eight at 41-33. Moline threw on one final push, hitting two 3s in a row to cut the game to 41-39.

In the final minute, Nelson stepped to the line and hit two free throws to get the game back to four at 43-39. After a Moline free throw, Nelson's free throw with a second and a half left sealed it for the Railers.
Yes, it was a nonconference game and the Railers hit just enough free throws down the stretch to win. However, looking at the big picture, which for this team is how far it will progress once the state tournament begins, coach Alexander had a word of caution for his team and Railer Nation concerning the way Lincoln played on Saturday night: "Coming up, that could cost you a game, and your season would be over pretty quick."

Talking about the free-throw shooting, a Railer team that came in shooting almost 80 percent from the line made only 7 of 12, as well as having a Smith free throw wiped out due to a lane violation by a teammate with about 40 seconds left in the game. Fortunately, Moline did no better from the line, going 6 of 11.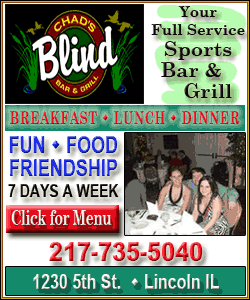 Overall, not a pretty game. The Railers, according to Alexander, "didn't attack very well and were pretty sluggish." There was not much in the way of dribble penetration. Whether that was the product of conditioning, the Moline defense or both, let's hope this game doesn't return any time soon.
As mentioned, the Railers were led in scoring by Brackney's 13. The points allowed him to reach the 500-point club in a season, making him and Nelson only the third set of teammates to accomplish the feat in the same season. Nelson scored 12, while Smith joined in double figures with 11. Coyne's eight was the only other Railer scoring.

So, next up, a chance to stay atop the Central State Eight. Friday's contest at Springfield will wrap up the regular season and possibly set the tone for each team heading into the state tournament.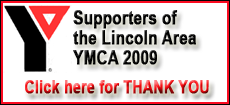 For those who have been there, Springfield's gym is not the biggest, so if you want a seat, get there as early as you can. The Railers will need their sixth man in a big way against the Senators. Of course, you can get a recap of the contest the next morning here at www.lincolndailynews.com.
___

LINCOLN (44)

Brackney 5 2-3 13, Nelson 3 4-6 12, Smith 4 1-3 11, Coyne 4 0-0 8, Kirby 0 0-0 0, Turner 0 0-0 0, Bowlby 0 0-0 0. Team 16 7-12 44. 3-point field goals 5 (Nelson 2, Brackney 2, Smith).

Moline (40)

T. Lindauer 11, A. Lindauer 10, Wages 7, Krantz 7, Lewis 2, Atwater 2, Giovanine 1. Team 14 6-11 40. 3-point field goals 6 (A. Lindauer 3, T. Lindauer 3)

Other notes:

Nelson is now just 62 behind Gregg Alexander's all-time mark for 3s made in a career. He is also 20 points behind Joe Cook for 10th on the all-time scoring list.

Nelson has made 92 3s this season, the third-best single season in LCHS history. Jason Osborn is second at 109, with current assistant coach John Harmsen leading at 113.

With one game left in the regular season, Nelson has moved into a tie with Josh Komnick for 15th on the single-season scoring list (530).

Brackney has moved to 19th with 504 points on the season, just three points ahead of his dad, Brian, who scored 501 in the 1983-84 season.

Lincoln's defense has allowed opponents to score under 50 in 12 of their last 14 games (13-1).

The Springfield game will be game No. 600 in coach Alexander's career at Lincoln (454-145).
[Special report by JEFF BENJAMIN]